Challenges Of The African Young Writers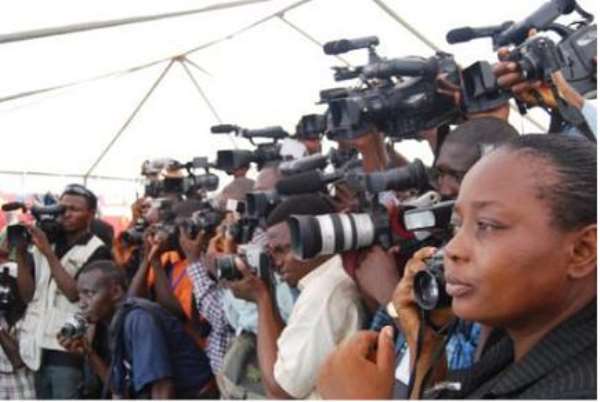 The recent development in the media about the welfare of Ghanaian journalists pushed my thoughts to a different point of view. Many senior journalists are of the view that what many term as 'soli' should be scraped. While many see this as a necessary evil, others see it as a motivation to journalists and a straight bargain to getting one's story published or aired.
Granted that many journalists or freelancers are able to make ends meet by attending press conferences and, surely gets paid by the organisers at the end of the day, the big question I am tempted to ask is 'What happens to our creative writers?' What happens to that man or woman who sits indoors racking his brains to fill pages with imaginative ideas? What happens to that columnist who blogs weekly? What about that Ghanaian novelist? How are they paid? Who pays them and when?
Lack of motivation has always been the slow poison to many Ghanaian writers. It is disheartening to see many writers who have filled the library shelves with great books live penniless. They have nothing to boast of as gains from their writes ups.
Many fail to recognise the fact that much of Ghana's independence struggle was fought with the pen and scroll. Pre-independence freedom fighters such as John Mensah Sabah and Casely Hayford pushed the freedom agenda through writings. Osagyefo Dr Kwame Nkrumah was a serial writer who edited the Evening News Newspaper and lots of other books later in life.
At this point, it is important to take a retro flight into history to demonstrate how writers changed the world. History of nations would have been wiped away without the knowledge of writing. In fact, today, people enroll in universities to study historiography, the art of writing history.
Great men such as Karl Marks and Friedrick Engels, Cicero and Mozzini changed the changed their philosophies through writing. Ealy freedom fighters including General Marcus Garvey, Martin Luther King, WEB Dubios, Steve Bantu Biko, Amilcar Kabral and Che Guevara revolutionised the world through writings. It is therefore not surprising that people say "the pen is mightier than a sword".
In fact, had men such as Nnamdi Azikiwe, Chinua Achebe, Dr Momodu Dele and Prof Wole Soyinka not known the way to write their fraustrations, our neighbouring Nigeria would still be in limbo. Molefe Kete Asante, Nadine Gordimer, Fredrick Douglas, Malcom X, Myles Munroe, and Booker T Washington are great examples of writers who fought harder to restore dignity to the black race.
If indeed we, Africans want to rewrite our own story, then writers must to be given the needed push to elevate our socio-cultural status. It is indeed worrying that many of the research material we find in our libraries are written and published by foreigners and foreign lands. The damning part of it is that our colonial and post colonial histories are all written by outsiders. One cannot rule out the fact that distortions, misinterpretation, pale lies and funny twists would fill the pages of history books authored for Africans. Our elders were not drunk when they said that when the tales of hunting is always said by the hunter, it will glorify the hunter.
Today, in Africa, many defy religion and cultural norms to liberate the minority no matter what. A good example is the controversial Egyptian feminist writer, Nawal El Sadaawi who became a bestseller after the release of God dies by the Nile. After been put to jail and stripped off her national positions, she still took the pen and paper to put right her jailers.
Ngozie Adichie Chimamada, a young Nigerian prolific writer who has been blessed by the god of African literature, Chinua Achebe stands tall as a shining example. Here in Ghana, many writers are hardly given the due recognition. Having read undying books written by Professor Ama Atta Aidoo, Efua Sutherland, Cameron Duodu and others, it baffles one's mind to realize that not many Ghanaians are able to reach this pedestal in their writing career.
Truth be told, many young Ghanaians are taking up to writing. The challenge remains the publishing. Publishing houses are not willing to take any risk, especially with new writers. Ghanaian publishers would rather publish sour books from old folks than experiment with the sweet and creative punch lines from unknown young writers.
The youth remain the true story-tellers of yesterday. Priority should be given to the Ghanaian writers. Corporate bodies should partner with other bodies to help organise writing competitions for the youth to unearth the dormant potentials. Sponsorship should be an easy commodity for writers.
Publishing houses should as a matter of equality, revise their house-style and organisational policies to accommodate the budding talents knocking at their doors. There are many who are itching to win laurels for the literary unit of this country. As a matter of fact, the National Youth Authority and the Education Ministry should factor creative writing into their plans for 2015.
The only way to live is to hope, and as we hope to see the change we want to see, we shall continue to write our hearts out, knowing and hoping that one day, someone will hear us out. Someone will hear the cries of an African youth.
This writer is the Public Relations Officer of the Ghana Writers Awards (GWA, an initiative to award Ghanaian writers)