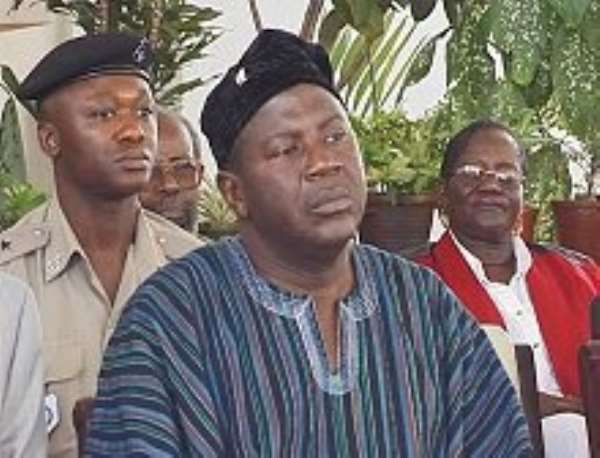 Accra, July 18, GNA - The success of the Vice President's Initiative to boost greater discipline in society can only be achieved with media support and promotion.
Mr Steven Kofi Ampofo, Founder of Tidyway-Ghana, a non-governmental organisation (NGO) aimed at improving peoples' knowledge on hygiene and health said this on Saturday, when the National Secretariat for the Campaign for Greater Discipline undertook a sensitisation cleanup exercise at Osu.
Volunteers from the Presbyterian Secondary School, Legon, Wesley Grammar Secondary School and Tidyway- Ghana cleared gutters choked with silts, swept the street-walk and removed garbage from the Danquah Circle to the traffic light on the Osu Oxford Street.
Mr Ampofo said the media had influential qualities to shape the behaviour of citizens to do what was expected from them, adding that, the society was yet to benefit from such qualities.
He said though some NGOs and government agencies had been involved in the sensitisation of communities about the need to adopt good sanitation practices and to adhere to social regulations, the results had not been encouraging
Mr Ampofo said the most excellent way of addressing acts of indiscipline in the country was to use the media to embark on a nationwide education, which he said could catch on with the greater number of the population
He suggested to the media to offer free airtime and space for organisations whose activities facilitated and promoted "do the right thing" campaign.
"We need education on our radio and the papers. No matter the dustbins and containers we provide along the streets to avoid indiscriminate littering, if we don't educate the masses to change their attitude and do the right thing, we will go back to zero." Ms Otiko Djaba, Special Coordinator for the Campaign for Greater Discipline, said one of the aims of the Secretariat was to ensure rule of law.
She urged the people to understand the laws of the land, adding that, "this is the reason why the Secretariat is going round to communities to educate the people to do the right thing in order to avoid committing little offences, which could attract punishment". She donated four dustbins to Mr Seth Nii-Okpe, Director of the Osu Klottey Sub-Metro of the Accra Metropolitan Assembly, who thanked the NGO for the gesture and appealed to other organisations for support. 18 Jul 04