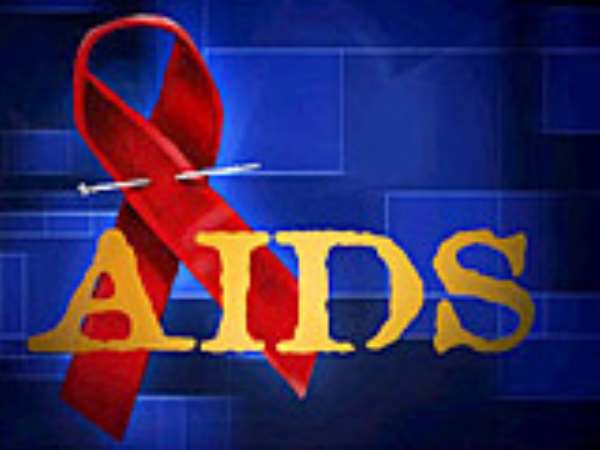 They have lost their youth, but gained enough wealth to buy the company of many young consorts. These "sugar daddies" of sub-Sahara African are a hot topic with researchers trying to explain the region's alarmingly high HIV rates for teenage girls.
Many Aids experts believe that dangerous liaisons between married, middle-aged men and their clandestine lovers aged 14 to 20 are partly why teenage girls in southern Africa are five times more likely to be HIV-infected than teenage boys.
The girls and men in these typically brief affairs open up huge networks of infection, Aids experts say.
"Young girls who are looking for support are taking on sugar daddies who are HIV infected. Girls as young as 10 are getting infected," Kay Roberts of Washington-based Population Services International told a symposium at the six-day International Aids Conference in Thailand.
It remains unclear how closely the infection rates are tied to cross-generational sex, or even how prevalent the "sugar daddy" phenomenon really is.
Some researchers suggest that high infection rates among young women have more to do with their sexual anatomy being more susceptible to abrasions that can allow HIV to enter the body.
These older men don't like condoms and prefer the younger women partly on the belief they'll be "pure," or not infected with HIV, but also to gain "status" among friends, according to surveys of both men and teenage girls in Kenya, Uganda and South Africa by PSI researcher John Berman.
The girls often believe that older married men won't be HIV infected, assuming they've been faithful to their wives, the survey found.
The "sugar daddies" are defined as at least 10 years older than their partners, and the girls surveyed were 14-20. The men sometimes go out with the girls socially but only with other men doing the same, and the relationships otherwise are kept mostly hidden, Berman said.
The relationships typically end in a matter of weeks or months when the man loses interests. Both men and girls interviewed for Berman's survey spoke of possible reprisals – such as rape – if the girls sought to end the relationships.
In return for these liaisons, girls get money they sometimes spend on necessities such as schoolbooks or food, but also on luxuries like "trendy clothing, cell phones, hairstyles," Berman said.
"The trick is to get as much money as you can first, before you have sex, because he might run away," Berman quoted one teenage girl in Kenya as saying.
Mercy Amba Oduyoye, director of the Institute of Women, Religion, and Culture in Ghana, said the problem stems from societies dominated by males, and that the girls are coerced – even if they're getting money.
"Defiling a minor can hardly be consensual," she said.
Oduyoye said it's important to enlist men of stature within sub-Saharan communities, including the clergy, to spread the message that preying on young women is immoral.
In Uganda, Twedese Lukandema of PSI is spearheading a program to tackle cross-generational sex by boosting the esteem of girls and teaching them more about their bodies and how HIV spreads.
British statistician Simon Gregson has devised some rudimentary mathematical models to estimate the effects of cross-generational sex on a country's HIV prevalence, finding that curbing the phenomenon would tend to bring down transmissions.
In theory, if people limited sex partners only to people exactly their age, all the world's sexually transmitted diseases would end after the latest infected generation dies.
But that would never happen in reality, Gregson notes, and he displayed for conference delegates a graph showing that even small deviations from this ideal can keep an epidemic flourishing.
"Large HIV epidemics can occur even with low levels of cross-generational sex," Gregson told the symposium.
A study of 1,313 men recruited at beer halls in Harare, Zimbabwe – not necessarily a representative sample – looked at how many of them were married but had liaisons with teenage girls at least 10 years younger. Interviews found that 6.5% of them did.
"Although data in this report are limited to beer hall patrons, the prevalence of sugar daddies appears lower than popular perception contends," says the report spearheaded by Sheila Jain of the San Francisco Department of Health and presented to the Aids Conference this week
"Prevention efforts addressing the age gap should be based on epidemiological data and not on myths or misconceptions."