Govt to publish how $1bn Eurobond was used - Terkper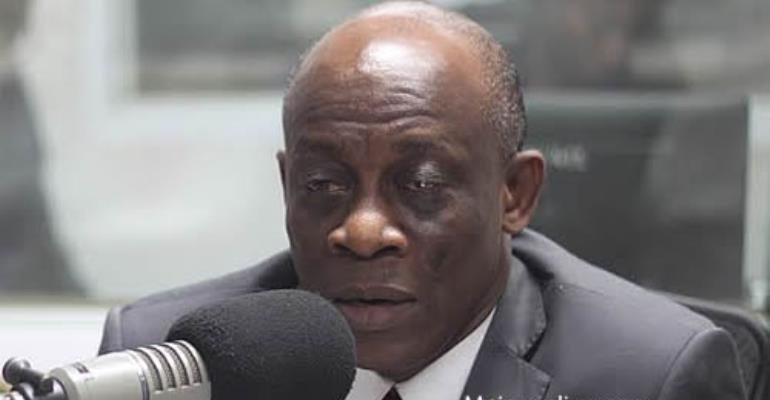 Finance Minister, Seth Terkper has indicated that government would soon publish how it used proceeds from the Eurobond sale.
The assurance follows insistence by a former deputy governor of the Bank of Ghana, Dr. Mahamudu Bawumia that the funds have been misappropriated.
Dr. Bawumia, who is the running mate for the New Patriotic Party (NPP) in the upcoming 2016 general election accused government of sinking the $1 billion Eurobond it raised for capital investment into reducing debts incurred at the Bank of Ghana.
"In the prospectus that sought to convince investors, the minister of finance indicated that a substantial portion of the amount borrowed will be used for infrastructural development and critical projects.
"What project did the minister have in mind? The minister should list and provide a detailed plan of what projects he has in mind."
But speaking to Joy Business after the PricewaterhouseCoopers forum on the 2015 Budget, Mr. Terkper said all these concerns would be answered soon.
"We are going to publish it…Joy FM I promise you we are going to publish it," he assured.
He admitted that "so much" of the funds was used to pay off maturing bonds.
A Deputy Finance Minister, Cassiel Ato Forson, has told Joy News the money from the Eurobond sale is being used judiciously, adding not all the $1 billion have even been expended on earmarked projects.
"What we said is that we are going to use $250 million for capital expenditure, and to take another $300 million for counterpart and matching funds and also to use $200 million for maturing short time debts", said Ato Forson.
Meanwhile Senior country partner at PricewaterhouseCoopers, Felix Addo says the 2015 Budget did little to expand the tax net. Story by Ghana | Myjoyonline.com| Isaac Essel | [email protected] | twitter @isaacessel