Finance Ministry dismisses Minority allegations over $1bn Eurobond proceeds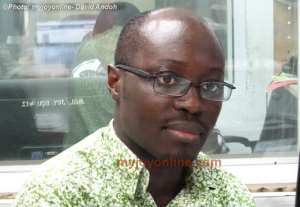 Finance Ministry has denied allegations by the Minority its explanation on disbursement and  utilisation of the $1 billion Eurobond proceeds is a lie.
The Ministry maintains the funds are intact and will only be used when it becomes expedient to do so.
"The Minister of Finance [Seth Terkper] has come out to give details of what we plan using the Eurobond for and what we have been doing as at now and what is left", said Deputy Finance Minister, Cassel Ato Forson.
The parliamentarians had said they have evidence the $1 billion Eurobond secured by government in September this year was used to settle debts owed to the Bank of Ghana.
It says Government lied when it said earlier the money was used to finance ongoing capital projects.
Addressing a news conference in Parliament Tuesday, Minority Spokesperson on Finance, Dr. Anthony Akoto Osei said evidence from the Bank of Ghana's monthly monetary survey reveals the money was absorbed by the Bank to settle part of government's indebtedness.
Dr Akoto Osei challenged government to provide details on what the Eurobond was used for, Joy News' Parliamentary correspondent Elton John Brobbey reported.
But Cassel Ato Forson says the legislators at the Minority wing of Ghana's parliament are confused.
He said although the funds realised from the sovereign bonds issue in September is lodged with the Bank of Ghana, claims that the money has been used to pay part of government debt to the central bank is false.
"Indeed we plan to use 250 million US dollars as a seed fund for the Ghana Investment and Infrastructure Fund of which as we speak we have transferred 250 million dollars into that account but we have not utilised that money", said Ato Forson.
According to Cassel Ato Forson, the allegations against government by the Minority is a calculated attempt to confuse the public.