Tiger Woods faces Olympic challenge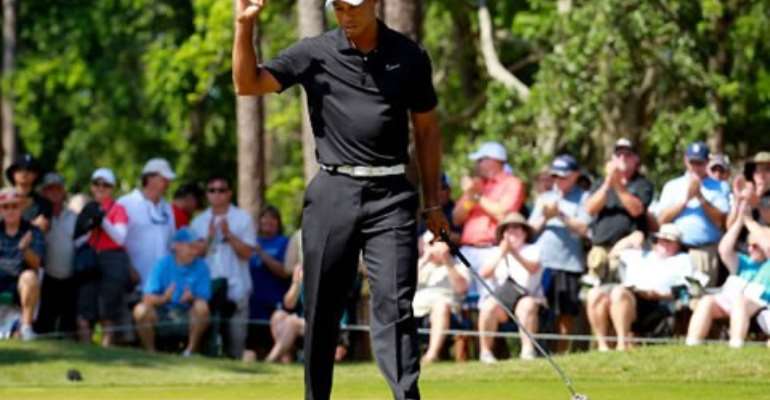 Tiger Woods still harbors aspirations for representing the U.S. at the 2016 Summer Olympics. He has some work to do.
Golf will be in the spotlight in Rio de Janeiro, making its return to the Games. But Woods recently fell out of the top 20 in the world rankings for the first time in three years and, as  NBC Olympictalk  notes, that could leave him off the U.S. team's roster.
"I'll be 40 by then," Woods has said of the Rio Olympics. "It will be something that I've never experienced and I would love to be able to have a chance to represent my country."
A long list of countrymen currently stand in his way, with Bubba Watson, Jim Furyk, Rickie Fowler and Matt Kuchar ranked in the top 10.
Woods missed most of last season recovering from back surgery in the spring. The former No.1 player has announced that he plans to return to competition at his charity tournament, the Hero World Challenge, in early December.