Burkina roadmap agreed but needs top brass ok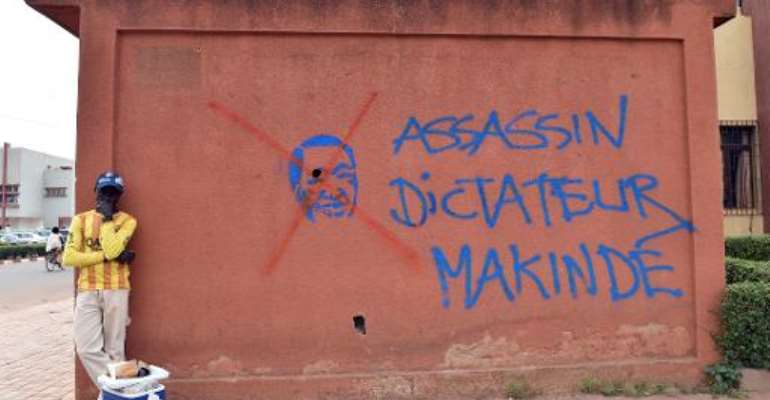 Ouagadougou (AFP) - Army and civil groups in Burkina Faso on Wednesday sketched out a blueprint for a transition to civilian rule that now needs the stamp of approval from top military brass, mediators said.
The "pre-draft transition charter" seen by AFP seems to contain major concessions from the army that took over in the west African country after the October 31 ouster of long-ruling president Blaise Compaore.
But a member of the negotiating commission said: "The military left (the negotiations) to obtain the opinions and amendments of their higher-ups."
They will meet again late Thursday, he said.
The army, which took power after Compaore's exit following a popular uprising in response to his bid to extend his 27-year rule, is under heavy international pressure to quickly hand over to a civilian government.
The military has installed Lieutenant-Colonel Isaac Zida, the 49-year-old second-in-command of the presidential guard, as the country's new leader.
The blueprint agreed Wednesday stipulates that the speaker of the interim parliament, the National Transition Council (CNT), will be a civilian "elected by his peers" and not a soldier as the army previously demanded.
The body would also be empowered to pass laws and not be merely consultative, the draft says.
It will include 25 opposition members, 25 from civil society, 15 military figures and 10 supporters of Compaore.
The transitional president will be a civilian who will name his prime minister, who will in turn form a cabinet with 25 members, according to the draft.
No members of the transitional regime will be allowed to stand in the next elections, it says.
Once the blueprint is approved, the army must speedily reinstate the constitution, it adds.