2015 Rugby World Cup: Steve Hansen: 'There's no psychological advantage'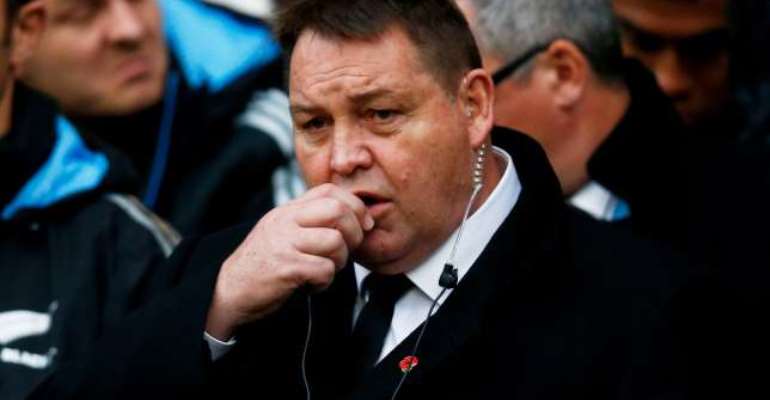 The All Blacks produced a dominant second half to edge to a 24-21 win at Twickenham on Saturday.
Hansen said the victory had no impact on the World Cup, which England hosts in September and October next year.
"There's a lot of people talking about the psychological advantage of winning today, but a lot of us think that's a load of baloney," he told a news conference.
"There's no psychological advantage if we don't make it to the next stage to play England. We're assuming a lot. And so are England. And probably so are you blokes.
"There's some great rugby teams that are going to go to the World Cup, the World Cup is not about one team, it's about five or six. And the All Blacks have shown many times that you can be top dog and not get there."
England looked on track for an upset win when they took a 14-11 lead into the half-time break, only for the All Blacks to respond.
Hansen said he had to urge his team to become more desperate.
"The big thing that changed was that we got a wee bit urgent," he said.
"In that first half England were probably half a click in front of us the whole time and showed more desperation and urgency to get to places.
"We talked about it in the changing room and said particularly up front, that we needed to get urgent before we needed to get desperate in the last five minutes.
"Once we started to get to the point where we were actually controlling the momentum of the game, then you can control what happens within those moments and we were fortunate enough to score points when we were doing that."