MTN Launches Mobile Advertising Platform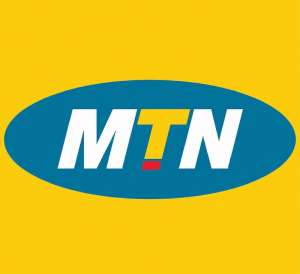 Cynthia Lumor, Corporate Services Executive, MTN
Ghana's telecommunication giant MTN, in partnership with Integrat, a mobile WASP aggregator, has launched the mobile advertising platform which enables advertisers to reach potential targets through mobile devices.
With the MTN's mobile advertising service, consumers will receive information on goods and services in an efficient manner, and suppliers can reach their audience in a cost-effective manner.
Cynthia Lumor, Corporate Services Executive, MTN, who was speaking at the launch, said the major benefit of the mobile advertising service is that messages could be targeted at specific segment based on age, gender, interests or demographic considerations at a price that is cheaper than traditional advertising.
She said MTN's partnership with Integrat further demonstrates its commitment to leading the delivery of a bold new digital world to its customers and provide cutting edge solutions to improve their lives.
'As the leading telecommunications company with the largest customer base in the country, we hope the mobile advertising service will give advertisers the necessary reach they require,' Lumor said.
She said MTN's mobile advertizing service offers five key options to advertisers which are bulk/dialogue SMS, end of call/SMS notification, account recharge notification, start of call (MTN Zone) notification and Please Call Me back options.
Touching on the bulk SMS, Mrs Lumor said the service gives brands the opportunity to send messages to the target audience through SMS, stating that 'this channel enables you to deliver SMS messages to mobile handsets anywhere in the country.'
'We believe the mobile advertising platform is a great resource to both customers and advertisers. Advertisers who take advantage of the service will see business growth,' he said.
Intagret offers core capabilities for a complete mobile advertising solution that gives advertisers and marketing departments- global, regional, local, private, NGO or Government- the opportunity to increase their exposure in the fastest growing economies in the world.
Integrat is a leading mobile WASP aggregator.
 
By Cephas Larbi
[email protected]