Govt withdraws suit against striking unions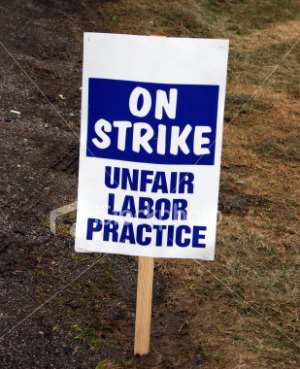 Marietta Brew Appiah-Oppong – Minister of Justice and Attorney General
The government has withdrawn a complaint it had filed at the National Labour Commission (NLC) against the twelve striking labour unions.
The labour groups embarked on an indefinite strike in protest of government's decision to manage their second-tier pension funds.
The Attorney General and Minister of Justice last Friday filed a suit on behalf of government , praying the High Court to declare that the indefinite strike embarked upon by the public sector workers was illegal and that the workers should return to work.
However, the Executive Secretary of the NLC, Dr Bernice Welbeck said in an interview on Citi FM that although the Commission had received the complaint from government on Thursday, the commission received a letter withdrawing the complaint the following day.
She said, 'Records show that on Thusrday, October 23 a complaint was filed by the Ministry of Employment and Labour Relations but the following day we received a letter withdrawing the complaint from the Commission. So as we speak at the moment, there is no complaint before the labour commission.'
Credit: Graphiconline.com