Government facing PR crisis -NMC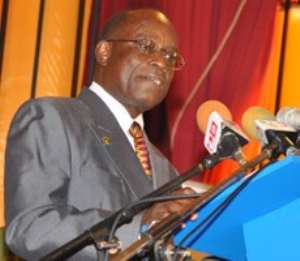 The National Media Commission (NMC) has observed that a poor appreciation of the importance of PR is contributing to government's worsening image in the eyes of Ghanaians.
Speaking at a public lecture organized by the Ghana Institute of Public Relations Practitioners, Executive Director of the NMC, Kabral Blay-Amihire lamented that for governments and political parties in Ghana, "PR has been reduced to a fire fighting activity in which the response to every crisis of management, every problem of image is to unleash untrained army of spokespersons".
The result of using incompetent communicators instead of employing PR professionals is that communicators sometimes give "conflicting views" and create a problem of public trust for government.
The veteran journalist picked out mismanagement and corruption such as the judgement debt scandals --  in which some government appointees were seeking to defend the payment of inordinate sums of money to persons and cronies with little justifiable cause -- as a case in point.
He also mentioned that in the aftermath of revelations of a botched Guinea fowl project, some government communicators were split over whether the fowls had flown to Guinea or to Burkina Faso.
In a government-managed tree planting project, the Chief Executive of SADA could not explain why it cut trees with the intention of planting trees only for trees to fail.
"You can see that the institutions that dealt with these matters face a PR crisis", Kabral Blay-Amihire said, urging that "reliance on effective PR can prevent some of the headaches we face".
He advised government and political parties to re-think their PR strategy and be more mindful of appointing party cadres as spokespersons based on "the gift of the gab, eloquence or party loyalty".
Making a case for  a sense of professionalism in government communications machine, he argued that reliance PR trained spokespersons will help ministers "avoid the nightmare of early morning wake-up calls to answer questions".
 
Listen to audio
Story by Ghana|Myjoyonline|Edwin Appiah|[email protected]