Nationwide Mutual HealthCare poised to deliver high quality service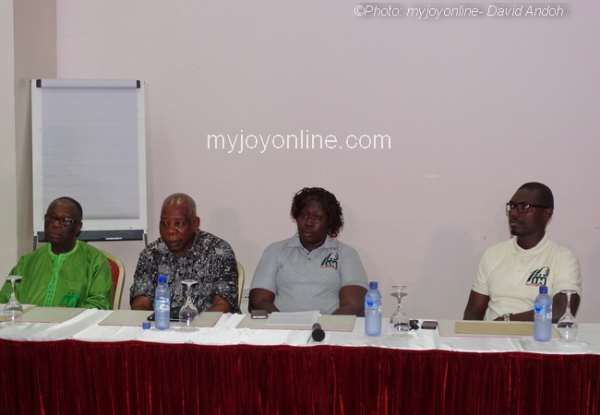 Nationwide Mutual Healthcare, one of the pioneer private health insurance schemes in the country, is set to deliver high quality and affordable health care products and services to its clients across the country.
This will be done through a dependable and efficient network of motivated and committed health care service providers.
Achieving this will complement the company's vision of becoming a dominant financier of health care service in the private medical sector.
The company offers a wide range of services such as general and specialist medical consultations, pharmacy services, maternity, optical, dental care, diagnostic investigations and emergency medical evacuation, all through its nationwide network of reliable health service providers.
This was announced by the General Manager of the company, Anthony Sowah during the press launch of the company's ten year anniversary celebration in Accra to highlight the success the company has choked over the decade.
Apart from providing total health care to individuals, NMH has tailored made insurance plans to meet the needs of corporate bodies within various sectors of the economy.
Nancy Ampah, CEO Nationwide Mutual Health
The CEO of the company, Nancy Ampah said despite the economic challenges, the company has managed to maintain its leadership in the industry as it now boasts of 55,000 registered membership as compared to its early days.
"Nationwide is currently a market leader in the private health insurance sector," 
Mrs. Ampah stated that the establishment of the Scheme was a brainchild of members of the Society of Private Medical and Healthcare Practitioners, who developed the idea as far back as 1987. She explained that their dream was realized in 2003 and the NMH has continued to grow steadily in membership, a fact she attributed to the effectiveness of services offered.