Suarez will make Barca debut in El Clasico, confirms Luis Enrique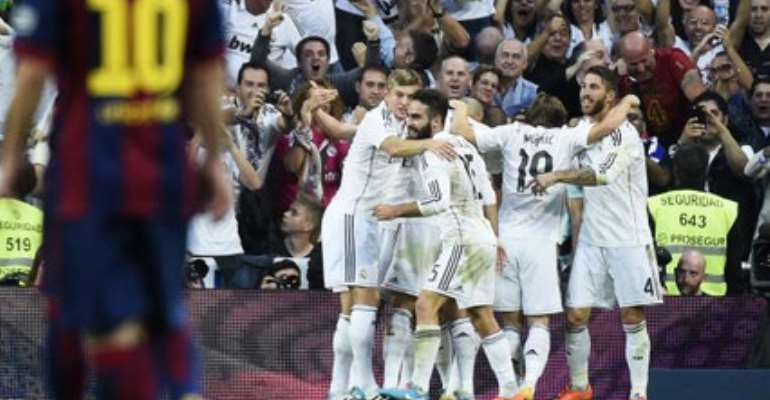 Barcelona  coach  Luis Enrique  has confirmed  Luis Suarez  will play a part in Saturday's Clasico but refused to say whether the Uruguayan will start against Real Madrid.
Suarez is available to make his debut following his summer arrival from Liverpool after completing his biting ban. He was immediately included in the matchday squad and will most likely start on the bench.
Luis Enrique said: "He will have some minutes for sure, how many I cannot say.
"It is a big thing for him, to join up finally with the team and get some minutes."
Former Barca and Madrid midfielder Luis Enrique admits, however, he has no idea how Suarez will cope with being thrust back into club football in such a high-profile match.
"Each case is totally different," he added. "It depends a lot on the personality of the player."
Suarez will be joined in the squad by defensive midfielder Sergio Busquets, who has overcome a hip injury.
"Busquets is very good. He has trained with everyone and, in theory, is available with no problems," said the Barca boss.
The Catalans head into the contest on top of La Liga, four points ahead of third-placed Real Madrid and have yet to concede in domestic duties.
It has been an impressive start for Luis Enrique, who took over from Gerardo Martino ahead of this season, though he accepts that any slip in standards is likely to be punished by Cristiano Ronaldo and Co.
"We will be coming out against Madrid with the same attitude we have shown all season," he said. "We'll go for the game from the start, look to have control of the ball in their half. We will see if we're capable of that or not."
Much of the talk coming out of the capital this week has centered on Madrid's comparative lack of preparation time, with los Blancos' Champions League game at Liverpool coming 24 hours after Barca's clash with Ajax.
And Madrid found an unlikely ally in Luis Enrique.
"They're correct, no doubt," he said. "I'd prefer a more uniform calendar that's fair to everyone. I would prefer to play later [in the day] but it is controlled by television which we can't do anything about."