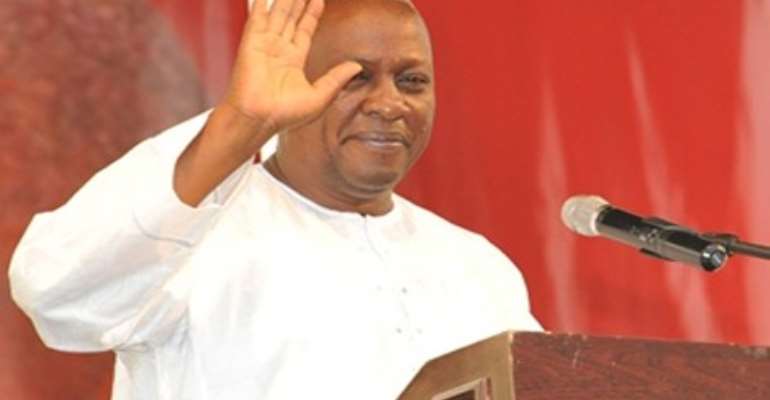 For President John Mahama and his government to even consider hosting the African Cup of Nations (AFCON) tournament in Ghana at all is enough grounds to question their commitment to a healthy Ghana.
We have dared the disease already by accepting to have Ghana serve as the Ebola-response centre in a sub-region awash with the hemorrhagic fever. To   go beyond the status quo in disregard of the opposition by many Ghanaians is being excessively foolish.
The subject has been in the air for a while now: government, caught pants down in its bid to accept what has been rejected by others, is unable to proceed with its macabre agenda.
There is no doubt in our minds that but for the public outcry in opposition to the killer move, a concrete step towards hosting the games would have been accomplished by now.
A deafening opposition is resonating across the country over what by all definitions is an inappropriate move and whose repercussions could be deadly.
Morocco has declined hosting the tournament as has South Africa. For Ghana therefore to even consider it leaves much to be desired, especially at a time when government is saddled with unaccountable challenges.
President John Mahama's watery assurance that a decision on whether to host the tournament or not has not been reached, can hardly assuage the pain being suffered by Ghanaians who have received adequate education about what Ebola is and are sufficiently scared.
In a country where healthcare is not within the reach of most people and a life-saving health insurance programme in shambles, daring Ebola is a foolhardy skirmish not worth trying.
We welcome the opposition by Ghanaian doctors who understand best our unpreparedness for epidemics of the like of Ebola. Others too have followed suit.
Cholera is still on rampage, spreading for the first time to regions which hitherto never hosted the epidemic. Many worry that if the authorities are unable to contain the cholera outbreak how can they contain Ebola?
We are grateful to God that so far we have been spared the Ebola epidemic. Islamic clerics and their Christian counterparts are still on their knees praying to the Omnipotent to continue to shield our motherland from the stubborn epidemic, which is threatening the existence of three West African countries – one of them the epicenter of the outbreak.
Any attempt at hosting the tournament therefore would be daring the untouchable, the fallouts of which many would not live to narrate. This situation should not be allowed to come.
The spiritual intervention notwithstanding, there is no point daring a disease which treatment is still at the test tube stage.