Health Volunteers Trained To Educate Parents On Good Nutrition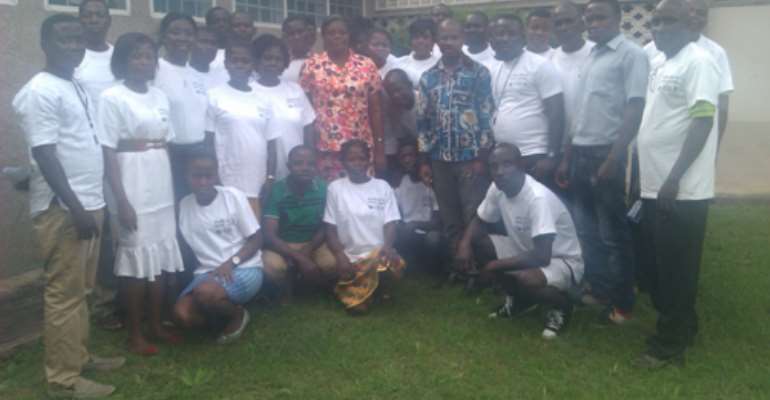 Mampong-Akuapem, Oct. 17, GNA-The AMPA Resource Organisation, a Non-Governmental Organisation (NGO), is embarking on a Behaviour Change Communication project on nutrition to complement the efforts of the Ghana School Feeding Programme.
It has therefore trained a total of 30 health volunteers to embark on community sensitization on promoting good nutrition for children.
The volunteers were selected from 30 communities in the Akuapem North Municipality where school feeding programme is operational.
Addressing participants at the training, Mr Bright Owusu, Project Coordinator for AMPA Resource Organisation, said the project would focus on equipping parents to serve nutritious foods to their wards right from home before they get to school.
He said research had shown that school feeding beneficiary schools did not offer nutritious food for their pupils, adding that, "this BCC approach would equip parents to prepare nutritious foods for their wards at a very cheap or no cost at all."
He therefore urged the volunteers to be committed to their task to ensure the safety of children who would be future leaders of the country.
Mr Iddi Salley, the Akwapem North Nutrition Officer who facilitated the training, admonished volunteers to endeavour to let parents understand the need to use iodated salt in preparing food for their wards.
He also entreated parents especially nursing mothers to properly breastfeed their children sole right from birth until after six months.
The volunteers were taken through topics such as nutrition and malnutrition, common nutrition problems of school going children in Ghana as well as principles of healthy eating.
Other topics included, complementary health issues, protecting the quality and safety of foods and the component of the three food groups.
The BCC nutrition project is being sponsored by the Partnership for Child Development (PCD) and it is expected to end next year.