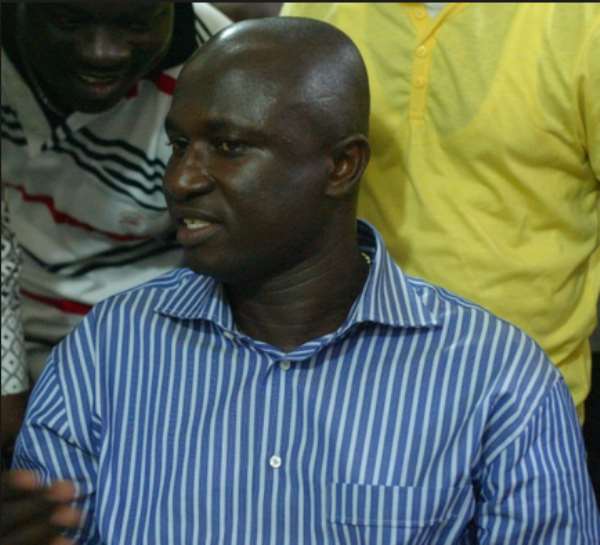 Management Committee Member of the Black Stars Moses Armah Parker has asked the Commission of Inquiry into the 2014 World Cup to reschedule his appearance in other to allow him be with the Black Stars team in Morocco.
Moses Armah was supposed to give his testimony last Thursday but his counsel Thaddeus Sory praid to the Commission to give his client some time because they were short served. The Commission accepted Mr Armah's request and asked him to appear on Tuesday.
However, on Tuesday Mr. Armah could not appear but served the Commission with a letter asking the Commission to give him more time in other to allow him join the Black Stars in far away Morocco.
Mr. Armah's name became a subject in town when it was alleged that the football administrator and AC Milan midfielder Sulley Ali Muntari had engaged in a physical confrontation during a management/players meeting in Brazil.
"I wish the Commission will give me some more time to attend to an emergency in Bebiani today (Tuesday). I also have to travel to Morocco on Wednesday for the Black Stars match," Mr. Armah's letter read.
"I think you are aware that the Commission was ready to listen to Mr. Armah's side of the story last Thursday only for his client to ask for time but just this morning we received this letter from him (Moses Armah) asking for more time," Justice Dzamefe said.
"The Commission will respect his request as a management member and since we also want the Black Stars to win we'll meet him after the match," he added.