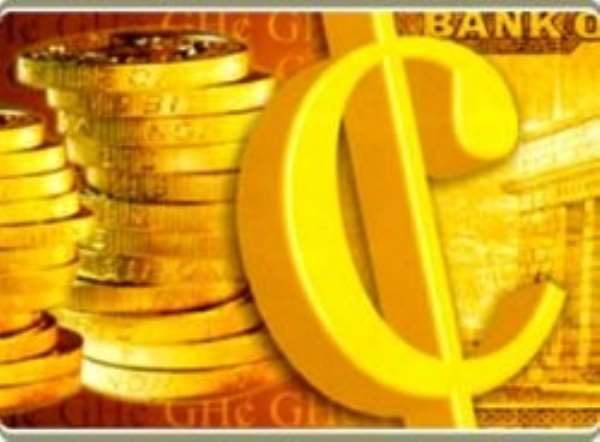 Dr Ekow Spio-Garbrah – Minister of Trade and Industry
Merchandise export for the first eight months of the year amounted to $9 billion compared to $9.4 billion recorded last year.
This was mainly due to lower gold export earnings of $2.9 billion compared to $3.4 billion in the corresponding period of 2013.
Export of cocoa beans, on the other hand, increased to $1.4 billion from $1.2 billion due to higher volumes.
Oil exports remained virtually unchanged at $2.6 billion, while earnings from non-traditional exports (including cocoa products) declined marginally by $44.9 million to $2.1 billion.
'Total imports for the review period fell significantly to $9.5 billion from $11.7 billion in 2013. Oil imports fell by 10 percent to $2.3 billion while non-oil imports declined by 22 percent to $7.2 billion. Such developments resulted in a provisional trade deficit of $495 million compared to a deficit of $2.2 billion a year ago,' a release issued by the Monetary Policy Committee (MPC) of the Central Bank stated.
It also mentioned that fiscal pressures and the volatilities in exchange rates continued to pose challenges to the country's economy.
'This notwithstanding, the latest numbers suggest some stability in the foreign exchange market.'
'The expected inflows from the Eurobond and the cocoa syndicated loan will provide liquidity on the foreign exchange market. Also, the government's fiscal consolidation efforts are expected to be strengthened under the IMF programme, which will also provide additional balance of payments support,' the committee mentioned.
Touching on developments on the international market, the committee said gold prices have marginally lost ground.
However, cocoa prices have recovered and would positively affect Ghana's external sector going forward.
Gold prices are hovering around $1,295.50 an ounce while cocoa prices have risen steadily from $2,746 to $3,225 per tonne over the first eight months of this year.
 By Samuel Boadi