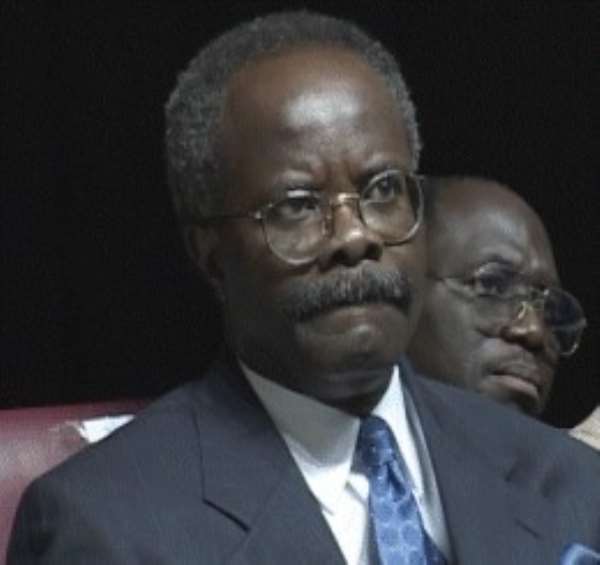 Energy Minister, Dr Paa Kwesi Nduom's scare to opposing candidates vying for the Komenda-Edina-Eguafo-Abirem (KEEA) seat in the December elections is now legendary.
With the nerve centre of the ruling party at the KEEA constituency wrecked by the Nduom strike, the biggest opposition grouping, the National Democratic Congress (NDC) is equally apprehensive of the Energy Minister's move. The assertion as uncovered by The Independent, is premised on a grand stakeholders of the executives of the NDC in the Central Region to destroy Dr Nduom before the December 7, Presidential and Parliamentary elections.
The NDC Parliamentary Candidate for KEEA, Veronica Nelson and her assigns, notably Allotey Jacobs, the Propaganda Secretary of the NDC in Central Region, fed most radio stations in Accra and Cape Coast that the Energy Minister hired people who they described as dog chain sellers, coconut sellers and other petty traders to take pictures on their voter ID cards in order to vote for Dr Nduom in the December 7 polls.
Investigations have established that officials of the Energy Ministry (name withheld for now) and a known sympathiser of NDC misinformed the leadership of the party that the Energy Minister has mobilised people from Chorkor and James Town and other suburbs in Accra to take pictures in order to be eligible to vote in December.
Although Dr Nduom has vehemently denied his involvement, the mastery with which NDC's Parliamentary Candidate for KEEA, Veronica Nelson and her assigns plotted the scheme, was nothing short of the Oscars.
A stupefied Dr Nduom, told newsmen that he could not have been involved in the dastardly act because he was out of the country when he so-called "returnees" went to the KEEA constituency to take their pictures.
Our sorties at the constituency discovered that the Energy Minister had been on globetrotting at the instance of government some two weeks ago and only returned last Friday and therefore may not have a hand in the transportation of people from KEEA. The effect of the plot initially seeped through as though it was another of the usual diabolic plot by an aspiring candidate to get to Parliament at all cost.
Opinions sought from the KEEA and especially Aburansa village, where most of the "returnees" went to take their pictures suggest that there was a serious scuffle between the "returnees" and some NDC operatives led by the party's nominee for KEEA, Veronica Nelson resulting in casualties and other forms of bruises to some for the combatants including the NDC candidate.