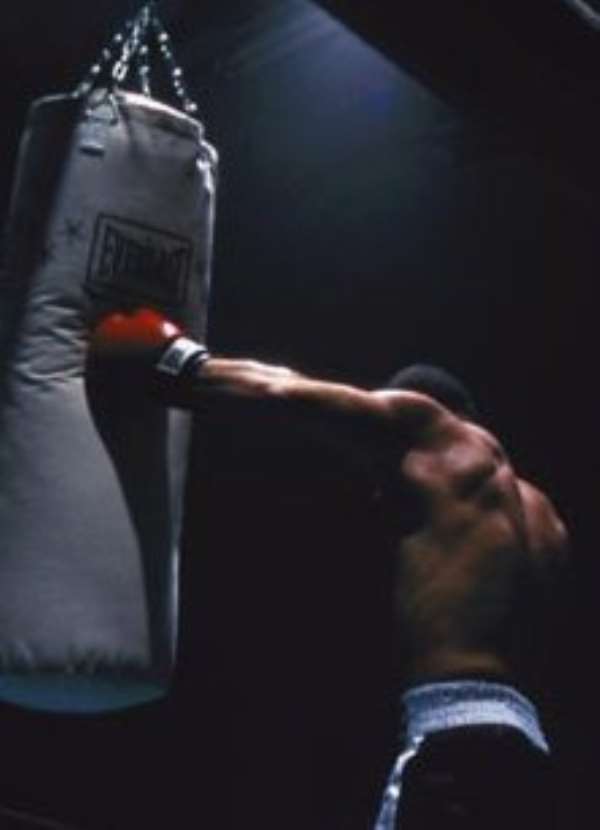 Accra, May 24, GNA - The African Boxing Union (ABU) super featherweight title fight between holder Kpakpo "the Exciting" Allotey and Angie Adjaho the African Boxing Council (ABC) champion from the Republic of Benin is in danger due to disagreements over purse.
While the managers of Angie who had proposed the fight and desired to promote it are offering a purse of $500 to the champion, the managers of Kpakpo are saying the offer is too little to entice the champion.
Mr Kpakpo Reg Hansen Thompson, president of Akotoku Academy, managers of Kpakpo told the GNA Sports at the weekend that he felt slighted by an offer as low as $500 being offered by Angie's managers who want to promote the fight.
"I received a letter from Anthony Pappa Kermah on May 19 proposing a title fight between Angie and Kpakpo and though it would have been an attractive fight, the purse he offered is an insult to the contest."
He said instead of such belittling offers being made to them by promoters, Saamua Kotroku Sports and Entertainment Promotions Syndicate, the promotional win of Akotoku Academy would promote fights involving Kpakpo.
"We spent a lot of money to stage the title fight in Ghana to enable Kpakpo to win the title, as we had to bear the expenses of the Ugandan boxer and his trainers and the flight expenses and hotel bills of the referee and the judges.
"So if anybody wants to pitch Kpakpo against an opponent in a title defence, that person should be able to offer a reasonable purse commensurate with the contest."
Mr Thompson said Kpakpo has received attractive offers from Italian promoters and he is training hard to hit top form in readiness for his impending fights.
"Kpakpo is not a lazy boxer and he is a very disciplined boy who obeys the rules. He does not do things that will weaken him and he is always focused."
On Kpakpo's loss to Craig Docherty in a Commonwealth title fight in Glasgow last month, Mr Thiomson said he was working seriously get a rematch.
He said he had hired the services of Mr Jonathan Crytal, a London based lawyer who is well versed in boxing matters to press for a rematch in view of the poor officiating that characterised the fight.
The president of Akotoku said he had asked the lawyer to ensure that he gets a copy of the film from Sky Sports I so that Ghanaians could watch the fight and draw conclusions for themselves.
"Apart from the bad stoppage of the fight by the referee, we went through many hardship when arrived in London. We had to carry our luggage and walk for long distances and that was not good for a healthy competition."
He said as managers of Kpakpo they would not shield him from any worthy opponent but prospective promoters must realise that Kpakpo is rising star who is deserves attractive purses and not peanuts. 24 May 04