State Prosecution demands court proceedings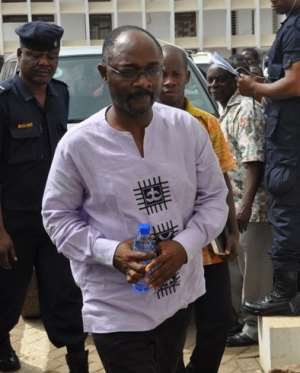 Alfred Agbesi Woyome
Accra, July 10, GNA - Mr Mathew Amponsah, Chief State Attorney, has prayed the Financial Court hearing the case of Mr Alfred Agbesi Woyome, a businessman, to furnish the prosecution with the court proceedings to enable them conduct an effective cross-examination.
The State prosecutor urged the court to adjourn the case to July 21, to enable the prosecution properly prepare for their case.
The court presided over by Mr Justice John Ajet-Nassam told the prosecution that the proceedings were ready but they failed to collect it from the court clerk.
The judge also informed the prosecution that the Ministries of Youth and Sports and Education had made   available a correspondence between Mr Yaw Osafo-Maafo and Dr Kofi Amoah from their archives as ordered by the court.
The court made the order on May 19, 2014 when Mr Woyome was about tendering a letter as evidence but prosecution raised an objection as to the authenticity of the document because the letter had no signature, its authorship and faintness of the writings.
When the letter from the Ministry was shown to the prosecution this time, they did not object to it. Mr Woyome, therefore, took the opportunity to tender the correspondence in evidence.
Mr Woyome is standing trial for defrauding by false pretences and causing financial loss to the State.
He has pleaded not guilty to the charges, and is on a GH ₵ 20-million bail with three sureties to be justified.
GNA