Avoid middlemen in electricity supply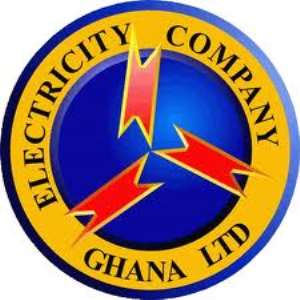 ECG
WESTERN, July 10, GNA - Mr. Stephen Oboobi Oku-Edu, Western Regional Marketing Manager of Electricity Company of Ghana (ECG) has urged Ghanaians not to engage middlemen in connecting electricity to their homes and offices but rather rely on official from the ECG for proper work.
He said connection to homes and offices could be done within a day when the right channel was employed.
Mr. Oku-Edu gave the advice at Half Assini when he met chiefs and people of the area to educate them on the current power situation in the District.
The marketing manager in answering a question said, the service lines are free of charge for the first time but has to be paid for replacement.
According to Mr.Oku-Edu, he said once application was received by the company, an inspection was then carried out at the premises to ensure that they comply with standard.
Mr. Simon Menlah, Jomoro District Supervising meter Inspector, said separate meter cost GH 80.60p while New Service is GH¢ 306.00.
Similar education programme took place at Atwebanso near Half Assini, Cambodia and Adonwozo North both suburbs of Half Assini.
GNA