Youth Impact Workshop held to promote development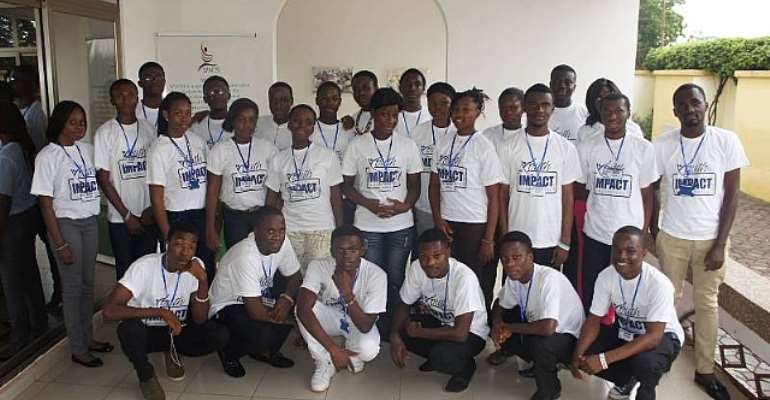 Accra, July 7, GNA- Youth Impact Workshop in collaboration with partners has opened a three-day youth workshop in Accra to educate the youth on how to help promote development in the country.
The workshop, partnered by West African Civil Society Institute (WACSI) and African Leadership Academy aimed at effecting social change in Ghana by building the capacities of young people and equipping them with skills necessary to be agents of positive change to enhance development.
Mr Kadiri Abdul Rauf, Programme Manager of Ghana Youth Integrity Campaign, speaking on the topic 'Creating a New Generation of Young Ghanaians,' said due to the lack of deliberate policy to convert the energies of the youth into constructive enterprises, most youth had become unemployed citizens.
He said most youth in Ghana lacked the zeal to achieve their visions explaining that Ghanaian youth hardly had visions.
He urged Ghanaian youth to be disciplined, obedient, have self-control and protect the state's property.
Mr Jimm Chick Fomunjong, Communications and Information Assistant at WACSI, speaking on the topic 'Social Media and Social Change', said social media was one of the platforms that the youth could use to promote development in Ghana.
He said social media was a two-way angle which enabled one to communicate great ideas and get feedback from various people to help boost development.
Mr Charles Kojo Vandyck,Capacity Building Officer at WACSI, speaking on Leadership, said Africa
leadership was   about one's ability to influence others positively to generate change in society.
He said leadership had been categorized into three dimensions; being, knowing and doing, adding that the 3C's of leadership are Character, Competence and Context.
"Leadership is about understanding ones environment and context to be able to act by finding solutions to problems around them," he said.
'Becoming a leader is a life's journey,' he added.
The workshop was to envision Ghanaian communities where young people are empowered to take a leading role in bringing about social change.
GNA EN-GB X-NONE X-NONE