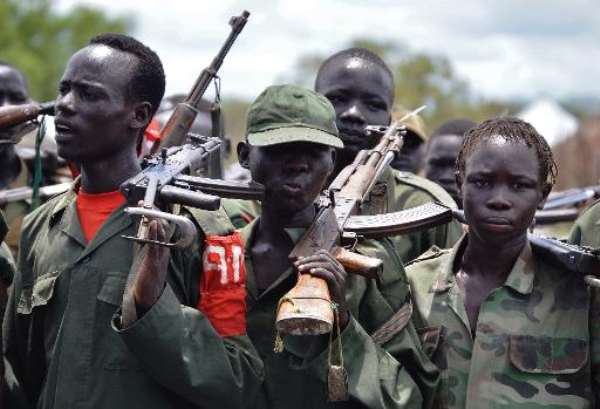 Young members of the South Sudan Democratic Movement/Army (SSDM/A) faction march in Gumuruk, Sudan on May 13, 2014. By Samir Bol (AFP/File)
Addis Ababa (AFP) - South Sudan's president and rebel chief met Tuesday in a bid to end six-months of civil war, agreeing to forge a transitional government within a 60-day deadline, Ethiopia's prime minster said.
"They agreed to complete the dialogue process within the coming 60 days on what how, when and who... (for) the formation of the transitional government," Ethiopia's Hailemariam Desalegn said, after the rare meeting between President Salva Kiir and rebel chief Riek Machar alongside regional leaders.