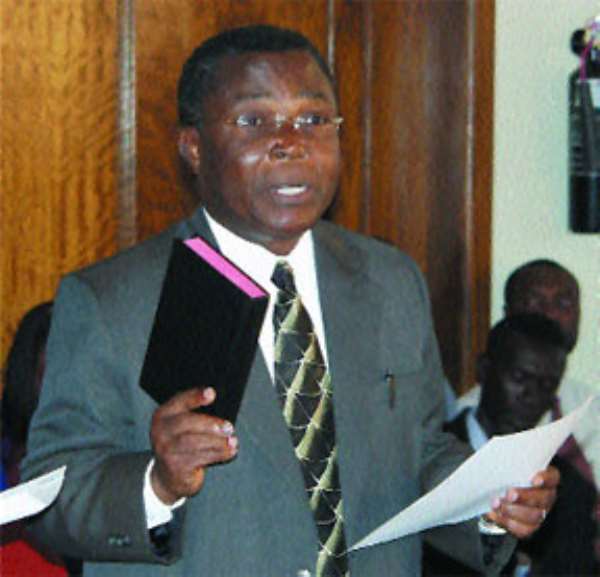 Bolgatanga, May 7, GNA - The Chief Justice, Mr Justice George Kingsley Acquah on Thursday said a credible judiciary system that would sustain the rule of law and the country's evolving democracy required the support of all.
He said it was for this reason that his administration is encouraging the citizenry to show interest in the justice system by supporting the sector to live up to expectation.
Mr Justice Acquah was addressing High Court judges and employees of the Judicial Service at Bolgatanga as part of a day's familiarization tour of the Upper East Region.
Chief Justice Acquah said the Service was determined to cleanse itself from the negative perceptions that it was a corrupt institution, and that his administration was also reviewing court procedures to meet modern day trends and ensure the speedy disposal of cases.
He announced that 15 serving staff of the Service would be selected from the Northern, Upper East and Upper West Regions to pursue career magistrates' courses under a special package designed to address the shortage of magistrates and judges in the three regions.
He advised the judiciary staff to shun corrupt practices, assuring them that efforts were being made to improve upon their conditions of service.
The Chief Justice also visited Bawku and Zebilla, district capitals of Bawku East and Bawku West, respectively, where he addressed workers of the Service and inspected Court structures. 07 May 04