UN set to lift Ivory Coast diamond embargo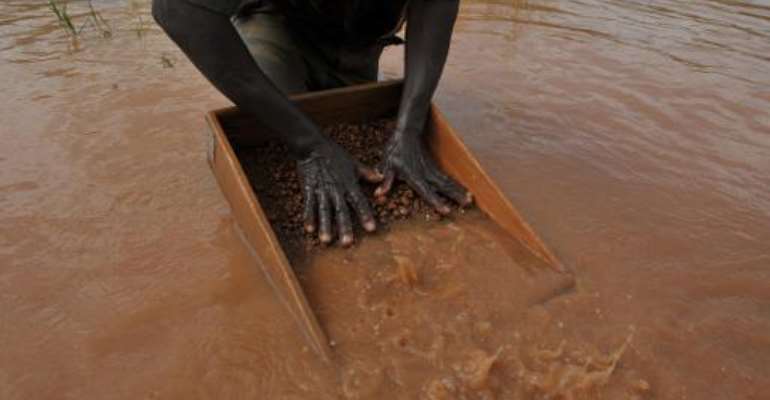 United Nations (United States) (AFP) - The UN Security Council is set to lift a nearly decade-old embargo on Ivory Coast's international diamond trade and plans to relax its arms embargo there, diplomats said Friday.
The 15 members of the council are set to vote on the resolution Tuesday, and they "are completely united" on the issue, one diplomat said.
The diamond embargo was declared in 2005 because the stones were helping fund the Forces Nouvelles rebels that controlled the north of the country after a failed coup attempt in 2002 against then-president Laurent Gbagbo.
However, the diamond trade is now regulated by the Kimberley Process, of which Ivory Coast is a member, and the UN oversight is seen as redundant.
According to a recent report by UN experts, the illegal trade in raw diamonds continues in Ivory Coast, using networks that buy and then illegally export the gemstones via neighboring countries.
Abidjan has for months been asking to be allowed to legally re-start exporting its diamonds, and last November, the government got the green light from the Kimberley Process for the UN to lift its embargo.
Created in 2000, the global diamond watchdog the Kimberley Process includes 75 countries and aims to prevent illegally mined and so-called "blood diamonds" from filtering into the market to fuel conflicts.
According to figures from the European Union, Ivory Coast extracts between 50,000 and 300,000 carats (1 carat = 0.2 grams) of diamonds a year, well behind the world's top producers. Between 200,000 to 300,000 Ivorians make their living from diamonds, mostly as small-scale miners.
According to the draft resolution, the Security Council "decides to terminate as the date of adoption of this resolution the measures preventing the importation by any state of all rough diamonds."
The resolution says the decision comes "in light of progress made towards Kimberley Process Certification Scheme (KPCS) implementation and better governance of the sector."
The draft resolution would also relax the UN arms embargo on Ivory Coast. Heavy weapons would remain under strict controls, but, under the proposed changes, small caliber weapons would be allowed to supplied for police and gendarmes, for example.
The goal is to empower local security forces as the UN mission in Ivory Coast draws down its forces, from a high of 10,400 people to 7,137 currently and down to 5,400 by 2015.
Calm has returned to Ivory Coast since the fall of Gbagbo's fall from power in 2011, after post-election violence that left more than 3,000 people dead.