Lands Ministry likely to investigate allegations of land encroachment against KOANs Estates CEO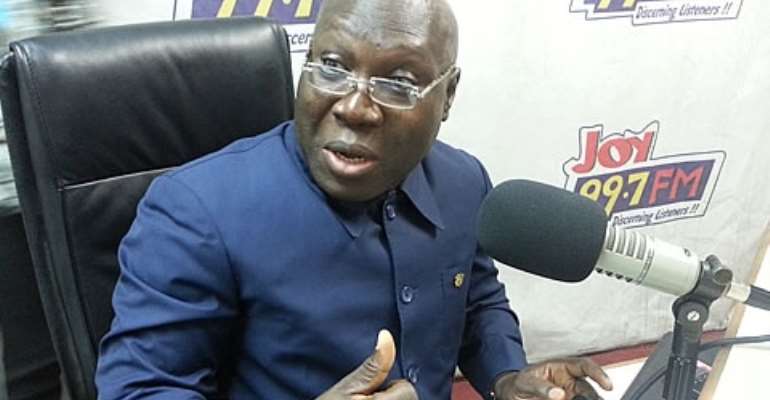 The lands and natural resources ministry is likely to investigate allegations of encroachment against the Chief Executive Officer (CEO) of KOANS estates Limited, Mr. Kofi Anokye.  
The Kuntunse Kpakpo Allotey landowner's association early this week accused Mr. Anokye of encroaching on their lands and employing land guards to terrorize them.
Speaking to Joy News' Kwakye Afreh-Nuamah, Lands and natural resources minister, Inusah Fuseini, assured that his ministry will do everything to get to the root of the matter.  
According to him, landowners, especially those affected by the illegal activities of the estate agent should petition the ministry of land and natural resources for it to look into the matter.
He said the ministry would have to determine whether or not the estate company acquired the land from the appropriate allodial title holders of the land or there was a proper transfer of a leasehold interest of the land to the agent.
Additionally, Inusah Fuseini noted that the ministry would have to determine the extent of land that was acquired, the purposes of establishing the estate as well as determine the geographical co-ordinates of the land in order to resolve the issue as to whether or not the estate agent is encroaching on the lands of those who alleged that their properties have been encroached upon.
After Joy News aired the story, a number of property owners at Kuntunse, a suburb of Accra,  have made similar complaints against Mr Anokye.
Speaking to Joy News, Thursday, one such property owner, Dr. Joseph Laweter,  said his workers had suffered severe assaults from body guards said to have been hired by the CEO of KOANS estates Limited, Mr. Kofi Anokye.
According to him, Mr. Anokye, a year ago, locked his (Laweter) workers and kept them in his apartment, beat them up and handed them  over to the Amansaman police station. He had to go and bail them the following day.
"This is the kind of things he has been doing. He has been using macho men and land guards to terrorize everybody", Dr. Laweter complained.
Professor Mike Oquaye, former Member of Parliament (MP) for Dome Kwabenya, who owns a land in that area, also indicated that his land had also been encroached upon by Mr. Anokye.
He therefore called for an end to the confusion by being law-abiding, and appealed to the police not connive wrong doers.
He said if the situation is not handled appropriately it would lead to chaos and lawlessness.