Microfinance Manager Arrested Over GH¢471,000 Fraud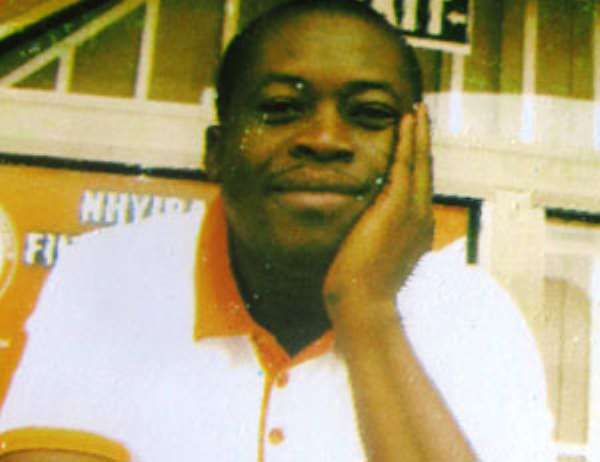 Michael Wajah 
MICHAEL WAJAH, the manager of Yehowa Nhyira Microfinance Limited at Offinso in the Ashanti Region, has been hauled before a Kumasi High Court (Commercial Division) over embezzlement of funds that has left the company in financial distress.
He was arrested in March this year on three counts of stealing after several months of investigation which found GH¢471,000 of misappropriated funds of Yehowa Nhyira Microfinance Limited, from October 16, 2012 to June 12, 2013.
Also in the dock to answer the same charges was Emmanuel Opoku Ntim, the manager of Top Trust Microfinance Limited at Konongo.
He was accused of having conspired with Michael Wajah to steal GH¢100,000 from Yehowa Nhyira Microfinance Limited through a direct transfer to Top Trust Microfinance account at the Adum branch of the Sahel-Sahara Bank in Kumasi.
Michael Wajah had served as the manager for Yehowa Nhyira Microfinance Limited since 2012 and had unrestricted access to assets and finances.
A private auditing firm discovered the financial malfeasance and
misappropriation of the microfinance company's fund, which led to the investigation and charges by the police.
He allegedly gathered the large sum of money by using various schemes such as direct transfer of funds, taking physical cash from cash vault, withdrawal of cash from business bank account among others.
According to the audit report, Wajah never allowed anyone to assist him with depositing the company's money in the bank.
He took another GH¢100,000 from the company's vault under the disguise of sending it to the bank.
It was revealed by the audit that Wajah, in October 2012, on several occasions diverted various sums of cash that were given to him to be put in the business as additional working capitals.
The microfinance company has had to fold up because of the financial strain, with customers' deposits yet to be paid, Emmanuel Kyei Marfo, owner of the company, told DAILY GUIDE.
Michael Wajah and his accomplice, Emmanuel Opoku Ntim, remained in custody after failing to pay their bail bond of GH¢400,000 with two sureties and GH¢100,000 with one surety respectively.
They are expected to re-appear before the court on April 28, 2014, to face prosecution on the case.
[email protected] mailto:[email protected]
From Ernest Kofi Adu, Kumasi