US Ambassador Gene Cretz Hosts Self-Help Bazaar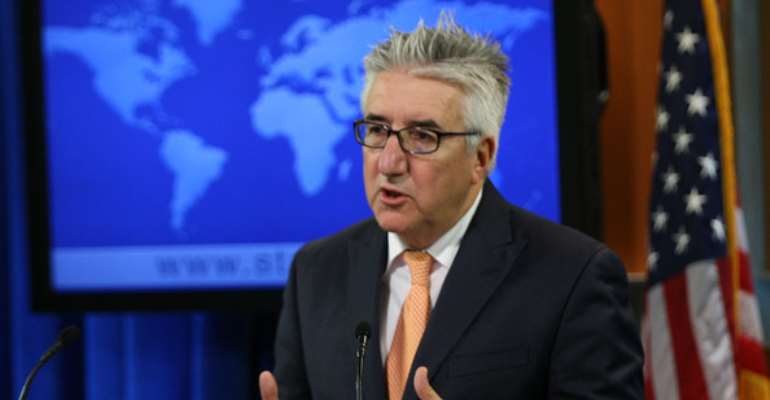 The American Ambassador to Ghana, Ambassador Gene A. Cretz, will host dozens of local Ghanaian vendors who are working in partnership with the Ambassador's Self-Help program, the PEPFAR Self-Help program, or are members of the African Women Entrepreneurship Program (AWEP) – Ghana. Produce, kente, baskets, shea products will be displayed and sold.
Twenty-eight organizations from eight regions are expected to participate. The Ambassador's Self-Help fund operates under two categories: The Self-Help Program is designed to assist Ghanaian communities with projects that they initiate and plan themselves. The PEPFAR Self-Help Program supports projects that are developed and implemented by community-based groups or NGOs for the direct benefit of people living with HIV/AIDS (PLHIV), orphans and vulnerable children (OVC) and women, such as widows, who are at risk of being drawn into activities that expose them to a high risk of HIV infection.
The communities assisted by these programs each make substantial contributions to their projects, and the each assisted community also commits to a sustainability plan to maintain these projects after the US contribution has been expended.
Since 1990, the American Embassy in Accra has made nearly 600 grants totaling about $1,600,400. The projects supported by these programs are located in all 10 regions of the country, and cover five basic sectors: education, health, sanitation, and housing and income generation. The grant total for 2013was $50,000 US dollars for the Ambassador's Self Help program and $100,000 for the PEPFAR Self-Help program.

The African Women Entrepreneurship Program AWEP is a State Department initiative to identify and build networks of women entrepreneurs across Sub-Saharan Africa who are poised to transform their communities by owning; running; and operating small and medium businesses, and to drive social and economic progress in their communities and countries. The Ghana chapter assists members with capacity and skills building, mentorship, and networking opportunities.
For further information, please see: http://ghana.usembassy.gov/selfhelp.html and http://ghana.usembassy.gov/president-pepfar.html. For more information about AWEP-GH contact: [email protected]