Small Scale Mining NGO Salutes Tony Aubyn On New Post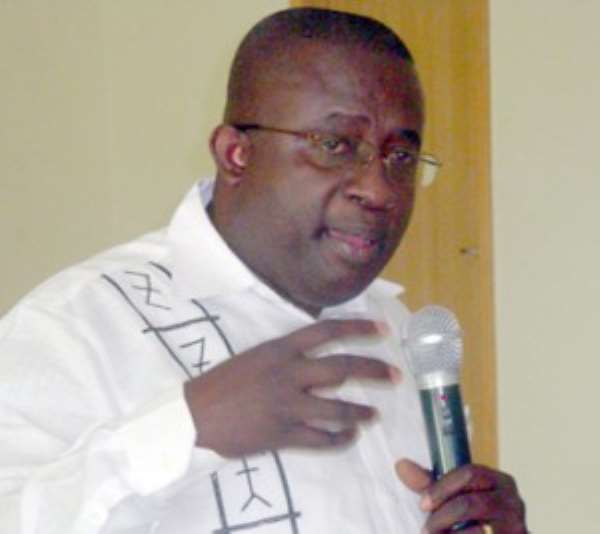 It came to us as a surprise but not shocking, your newest appointment as the CEO of the Minerals Commission owing to your immense exploits in the mining sector.
The leadership and entire membership of the Artisanal & Small Scale Mining Africa- Network (ASMAN) is therefore happy and wish to congratulate you upon assumption of office as the new CEO.
You have been a friend and an ally of the small scale industry, although you worked directly with the large scale/ commercial mine sector.
No wonder you worked closely with stakeholders in the sector and this led to the training of some small scale miners and presentation of the ThermEx Glass Retort with support from the Abosso Goldfields to the Small Scale Miners in the catchment area.
Your quest to see the small scale mining sector succeed led to you, as the Chief Executive Officer of the Ghana Chamber of Mines, influencing and leading a research project which came out with a policy document aimed at streamlining the small scale mining industry in Ghana, with support from the Business Sector Advocacy Challenge (BUSAC).
It is our fervent hope that with your new capacity, you will champion the cause of the industry, facilitate the implementation of the numerous on-shelve policy documents to make it as viable as to impact positively on the socio-economic growth of the country.
As a traditionalist yourself, a chief from a mining area, we believe you will bring your experience to bear in ironing out the challenges that small scale miners encounter with the chieftaincy institutions over royalty in the mining regions.
ASMAN ones again wishes you: Dr. Tony Aubyn Ayekoooo!!!!
Signed
Nii Adjetey Kofi Mensah
(Executive Director, ASMAN)