April 7, 2014
|
General News
Accra residents turn waste bins into water containers
Myjoyonline.com | Jerry Tsatro Mordy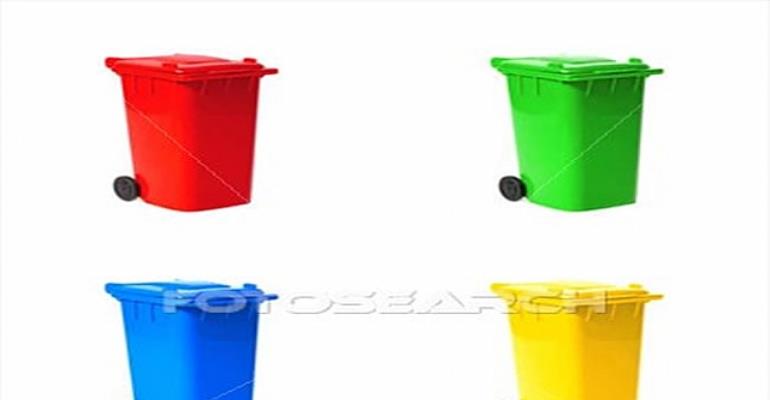 Some residents in Accra have turned waste bins freely distributed to households to store solid waste into water storage facilities.
According to George Rockson, Manager of Research Innovation and Development at waste management company, Zoomlion, the development has gravely affected efforts to collect the waste, particularly in some low income areas in the national capital.
Mr. Rockson says the innovation by the Accra Metropolitan Assembly (AMA) and some private companies, including Zoomlion, to distribute free waste bins to ease waste collection is being abused by residents.
"In some cases [low income areas]...we gave free bins [but] people were keeping them in their houses to store water. So, if you go to the house, you don't even know that this person has been registered...but the bin is not coming out because they [residents] are storing water with the bin".
               
Accra is said to be generating over 2,200 metric tons of waste daily. According to statistics published by the UNICEF/WHO Joint Monitoring Platform in 2008, Ghana's sanitation coverage stood at 10 per cent as at the end of 2006, hence, Ghana ranks number 48 in Africa, out of the 52 countries reported and 14 out of the 15 countries in West Africa, beating only Niger to the last position.
The packaging revolution has however not had a corresponding backing from appropriate plastic waste management policy, and has in effect left many cities littered with plastic wastes; thus, creating disgusting visual nuisance, nasty sights and other public health challenges.
                                 
Meanwhile, Samuel Kpodo, Director, Waste Management at the AMA says the assembly's major challenge has to do with waste generated at open areas such as lorry parks and market centres, where people are mostly congregated.
He said the AMA's efforts to keep open areas clean by providing waste bins at vantage points were also thwarted as majority of the bins were either vandalized or stolen.
"Some bins were supplied to lorry parks [and along some ceremonial routes] but they were vandalized...individuals picked them and that was the problem, otherwise something was done," he said.
Despite the challenge, Mr. Kpodo was however, hopeful that the AMA will attain its set target of achieving 100% waste collection by the end of 2014.
"As far as the AMA is concerned, we are still collecting about 78% of the waste generation in Accra...Our current generation is close to 2,800 tonnes of waste and then we are managing [collecting] 2,200 tonnes", which Mr. Kpodo describes as "satisfactory".