Bawumianomics And Its Enemies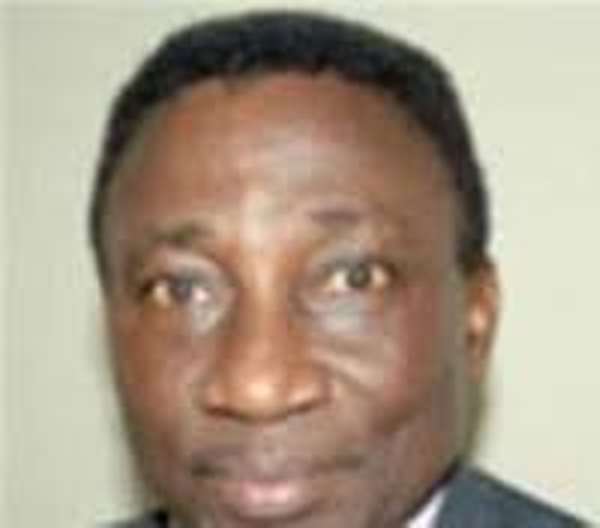 Africanus Owusu-Ansah
'I have constantly had problems with the Finance Minister on this issue…I must say it on this platform because he has insisted on, 'Look, if you want Ghanaians to help you solve problems, you would have to state it'… People are now using those statements purely for propaganda purposes and they are not helping in managing the situation'.
Honourable Mahama Ayariga
Minister of Information
 
'The Government can try to keep all the 'secrets' about the economy to itself…The economy does not reside in the office of the Minister of Finance. (It) resides in the pockets of every citizen, in the marketplaces and malls; chop bars and restaurants; household kitchens and dining tables… in trotros and taxis; petrol stations and everywhere else…. It is not Seth Terkper's 'openness about the economy' they should worry about. They should worry about the state of the economy itself and their inability to get a handle on it, because… the economy does not need a Minister's key or permission to open itself up for all to feel and behold'.
Professor Henry Prempeh
'Some persons in the NDC government are a gang of thieves. They go stealing and burgling in the night and… you will never see any sign… they keep the booty to themselves'.
Dr Josiah Ayeh
                                                      
'Just so that we will deepen our democracy, we should speak out if things are not going right. Why should we leave everything to a few people?'
Nana Konadu Agyemang Rawlings
 
'Boneshaker' is defined in Kari Dako's 'Ghanaianisms: A Glossary' as 'a passenger - lorry with hard benches.' As examples of its usage, the following entries are made:  '… the inscription on one of the 'boneshakers' in the holy village' (Ind. 6 - 12: 2: 94);' … do we have to fasten seat belts on boneshakers and trotros?' (Statsm - 28:4: 96)' No boneshaker for me, I take transport' (Fr. J.P. Kirby, 1998:38).
We enjoyed rides in 'boneshakers' as school and college boys and girls, especially half a century ago when we were there-on  excursions or inter-school athletic or debating competition s. An abrupt application of the brakes, and we would surge, and urge the driver: 'Make it, Abokyi'. That would be the best chance for the boys to touch and titillate the girls and satisfy our libidos.
Dr Mahamadu Bawumia's description of the economy as a 'boneshaker economy' tickled my fancy. Who would enjoy a ride in a boneshaker without shock absorbers on a rough road?
Methought, given the invitation to all Ghanaians to rally round the President and contribute to the development of the nation, people would just listen to Dr Bawumia, assess the points he has made, and do the best they can to rectify those which are palpably running the economy into an abyss.
What did the man say? That '… at this rate, the country will be on its knees before the end of the year'. OR that '…the Ghanaian economy is in crisis. It is time for serious action. If government does not take the right decisions and soon, then Ghana would likely have to approach the IMF for a bail out before the end of the year'. OR that '…Ghana is headed back towards the debt unsustainability that led to HIPC. However HIPC debt relief will not be available again and the earlier we recognise this, the better for all of us'.
OR that 'It is not clear exactly what developmental projects all this $20 billion borrowed has been used for. The increase in government debt over the last five years is an amount that can build at least 15000 kilometers of tarred roads. It is an amount that could have built 6000 senior secondary schools even at the high cost of GH¢60 million each. It is an amount that could have built hundreds of first - class hospitals. It is an amount that could have solved Ghana's energy and water problems'.
OR that '…Interest payments in 2014 would amount to some GH¢6.604 billion. This is three times more than allocations to the Ministry of Roads and Highways, the Ministry of Trade and Industry, the Ministry of Fisheries, the Ministry of Food and Agriculture, the Ministry of Water Resources, Works and Housing and the Ministry of Transport whose total budgetary allocation is about GH¢2.062 billion'. Or that the interest payment is expected to gross more than four times. OR that the dollarisation is a reaction by rational economic players to expected depreciation of the cedi.
OR that once they (traders) receive the cedi equivalent of the black market dollar price, they would immediately buy dollars '… people will buy dollars if they want dollars.' OR can government control this too? OR what about corruption and its negative effect on the economy? In spite of these apparent truths, Dr Nii Moi Thompson, the economic adviser to government thinks Bawumia's analysis is 'questionable', and insists that the situation is not 'as bad 'as Dr Bawumia sought to present it.
Dr Nii Moi Thompson is expected to advise government to disregard the Bawumia's analysis because, first, it was 'selective' and second, though we are facing 'challenges' they are taking measures to address them.
Colin Essamuah asks: 'When was it in our history since, say 1900, that our economy could not have been described as a 'boneshaker economy'. It is this kind of distorted perspective that permits others of his ilk to describe our economy as a Guggisberg economy'. Et tu, Colin?
The 'babies with sharp teeth' again set to work. People like Murtala Mohammed, Fiifi Kwetey, and Dr Omane Boamah appeared to understand economics better and could better explain what Dr Bawumia did not know. But one person that surprised one most was one Wallace Ababio, a former tutor of Economics at Prempeh College who exclaimed on Hello FM that 'Bawumia abon', to wit, Bawumia is not clever, and the reason for proffering this opinion was that Bawumia had said 'senior secondary school' instead of 'senior high school'. It is such arrogant, hoity - toity, impudent, self - opinionated, supercilious attitude of NDC apparatchiks that grates on some Ghanaians. If President Mahama says he will continue to borrow more, the protestations notwithstanding, he was re-echoing their founder, Jerry John Rawlings who popularized Daddy Lumba's song: 'Woreka no koraa na mereye no more' (i.e. the more you talk about it, the more I will do it). Left to such persons, all Ghanaians should be grovelling, obsequious, arse - licking, servile, submissive, unsophisticated citizens and they think they can always get away with propaganda and plain lies.
Franklin Cudjoe, Executive Director of IMANI Ghana advises everybody: 'Bawumia … simply meant we should stop telling policy lies… A policy lie is when you promise one time health insurance when you know it is not feasible … when you promise local businesses and investors that you will build a gas plant in six months and you go announcing completion dates like those obtained from soothsayers, magicians and lotto permutations; but then you know it is not like building your backyard car workshop'.
Colin Essamuah, in an article headed 'The Bawumia Tragedy' (Daily Graphic; March 28, 2014), challenges the '…Central University College organizers to organise a response from the government as soon as possible, within a month, and invite either Dr Kwesi Botchwey, Mr Kwame Peprah or Mr Ato Ahwoi, to also give us their view on the Ghanaian economy'. No problem, but since when has a University's policy been dictated to by the polarised stratum of the Ghanaian society? Of course, it will be interesting to hear more elucidating views on the trajectory of the economy- that rent is stable, transport fares are on an even keel, cost of labour has remained constant and that whatever IMF and all the international rating agencies including Fitch, Moody and Standards and Poors are telling us are false; and that we do not need fiscal and monetary discipline.
Again, it would give us cold comfort to be told that in the first quarter of 2014, the rate of depreciation of the cedi against the dollar has not hit 16%, compared to 14.5% depreciation recorded for the whole of 2013. And that the massive depreciations in the currency do not end up increasing the cost of living and the cost of doing business.
Winston Churchill took a decision to cross carpet and left his own Conservative Party and joined the Liberal Party in 1904, challenging the Conservative Party's (his own party's) position on 'protectionism' and 'tax reforms'. As he argued: '… to think  that you can make a man richer by putting on a tax is like a man thinking that he can stand in a bucket and lift himself up by the handle'. More anon.
 
Africanus Owusu-Ansah
[email protected]