Mutilated body found in front of Flagstaff House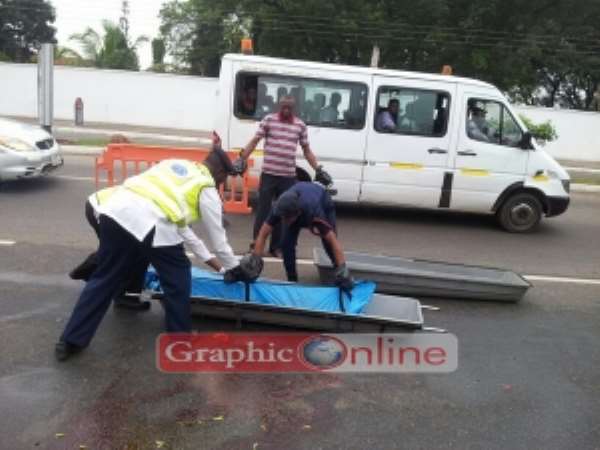 The mutilated body of an unidentified man was found Friday morning lying on the street (Liberation Road) in front of the Flagstaff House.
According to Police at the scene, a car might have knocked down the man believed to be in his 40's.
According to Lance Corporal Baba Abu, the body of the man was found lying in front of the seat of government at about 5:30 am but could not give details as to how the accident occurred.
When the Daily Graphic got to the scene, the body had been conveyed to the Police Morgue.