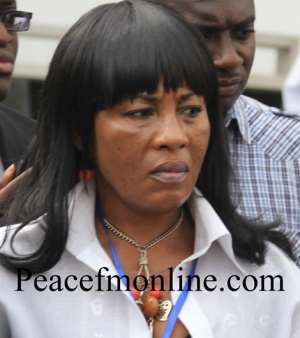 I am a Christian and have absolute regard for men and women of God. I respect them for their calling which I do concede, is not an easy undertaking. Indeed, it is an onerous one! My respect is absolute even more so as one of my four siblings also happen to be one of them. Watching my brother go through rain, shine and darkness just to meet the plethoric needs of his congregation makes me doff my hat off to the men and women in cassock. However, I tinged my respect for them with the reality that, the men and women of God today have also been invaded by a multitude of self-seeking wolfs-in-sheep-skin. Or is it wolf-in-cassock? In Ghana today, these wolfs-in-cassocks who have invaded the fraternity of men and women of God are so eccentric, ebullient and vociferous that they have overwhelmingly subdued the voices of the few genuine ones.
It is near-impossible task to look for a genuine man or woman of God in Ghana today. Thank God though, that in the midst of the sack-load of self-seeking men and women of God who parade Christendom today, few genuine ones have time and again, risen to the challenge to let godliness show through their messages and their character. Among the handful of the genuine ones is a particular one who has demonstrated ample desire to rattle political leadership and to jolt their seemingly comatose brain to arise and do the right thing. This man of God is Pastor Mensah Otabil, The General Overseer of International Central Gospel Church (ICGC). Pastor Otabil is a man I have so much respect for and hold in high esteem. He is selfless, self-effacing and unassuming. This is a man of God who has a very humble beginning has done so much for his congregation, community and country at large. Unlike other peacocks who have the penchant to flaunt their wealth in the face of their congregation, Pastor Mensah Otabil has remained humble. One attribute I admire about this man of God is that, unassuming as he is, he does not shy away from putting out his opinion on prevailing national discourse. For that reason, he has been incessantly attacked, ridiculed, bullied and reduced to opprobrium by the NDC but has remained steadfast to his convictions. His feathers have remained unruffled and he has refused to be cowed by political authority! He has sought no favours from man and gained none but has consistently, championed the best interest of mother Ghana. And so whilst addressing the 2014 "Spring Board Road Show" as part of the 30th anniversary celebration of International Central Gospel Church in Accra on Saturday, 1st March and sounding unenthused about the way serious national issues have been reduced to jokes, Pastor Otabil wondered if Ghana was "A Country of Jokers".
If I happened to be in his audience on that day as the renowned motivational speaker posed that rhetorical question, I would have answered back thus: Yes! We sure are Pastor! His abhorrence to the Ghanaians laissez-faire attitude was an apparent reference to Hon Gabriel Barimah (Ahafo Ano South) "Tweaa" gaffe infamously and disingenuously glorified in the august house of Ghana's parliament by President Mahama when the latter delivered the State of Nation's Address. Pastor Otabil did not mince his word when he said, "We're polluting ourselves. We have issues we can't solve. We have problems we can't solve. We are overwhelmed all around us yet we have a lot of time to joke, to laugh and to act as if this is the most normal environment to live in. Pastor Mensah Otabil further wondered why we choose to create jokes out of very serious issues and by so doing, play down the importance of very weighty matters and completely ignore them. From the high and mighty to the lowest in the country, we have all become some sort of zombies grappling in the dark for direction and yet we appear oblivious of the state of abject poverty, dejection, hopelessness and utter helplessness etched on our very own faces. Or have we as Ghanaians reached vegetative state of the 'Fa ma Nyame' syndrome which has bedevilled our society from the days of yore? How else would we explain this level of docility and submissiveness to the non-functional political leadership we have in the country today? In place of vision and pragmatic leadership, Ghanaians have rather been short-changed with blatant incompetence and ignominious misrule by President Mahama and his NDC.
The respected man of God sounded dejected and melancholic whilst pouring out his heart about the blatant failure of political leadership tackle the multiplicity of bread and butter issues menacingly staring the citizenry in the face. Sounding frustrated, Pastor Otabil quipped: "What is wrong with us? Can't we for once be serious and face life and stop joking?" I am sorry Pastor but we are country of jokers and we have longed ceased to think and function as a group of people bent on rectifying the inherent ills in our body politic. You hit the nail right on the head. Your description of us being "a country of jokers" was apt and you owe no one an apology! Our chequered history is littered with comic reliefs from officialdom that rather than compete with their peers from the developed world to better the lot of our people, choose to compete with the comic boffins on circus at the National Theatre. Casting our minds back to 2012, the NPP campaigned on "Free SHS education" whereas the NDC campaign slogan was "Ede bee k3k3" (whatever that means!?!). If we were not a "country of jokers", how else could the NDC "win" the elections with such senseless and meaningless slogan? Do parents who pay school fees in Ghana not vote?
Cue in the recent fall of the national currency against the major currencies in the world market and when you hear a Deputy Minister of Information of this government (Mutala Mohammed), blame it on "high rise buildings", then that would confirm how serious we are as a nation! Elsewhere in the world, the fall of the local currency is a matter that requires sane heads to think and come up with solution yet, the NDC government and its apparatchiks as usual take it for a joke. Whilst the citizens were scratching their heads for answers to tumbling of the GH-cedi against the major currencies, the only sensible explanation that came to the head of Anita De Sosou, National Women's Organiser of the ruling NDC was that, "dwarfs were pilfering the cedi"!. We are a very serious country indeed! A country which specialises in paying dubious judgement debts to the cronies of the ruling party and then refuses to take it back from the payee even when so instructed by the country's Supreme Court could not even be called jokers. Fiendish murderers and self-seeking highway robbers who cleverly mask their misdeed with needless bone-dry jokes are ruling us. Before the President went to parliament to read The State of Nation address, The Speaker of Parliament who also happens to come from the latter's party had banned the use of the word "tweaa", yet the President chose to use it in blatant disregard to the august house. Are we really serious as a nation? Certainly not!
Readers may recall that in 2011, Baba Jamal who then happened to be a Deputy Minister of Information met some pressmen and attempted to lean on them to lie to the unsuspecting Ghanaian! He was captured on tape admonishing those journalists to embellish and massage stories about the government's achievements (if any) in order to make a he-goat look like a cow. When he was exposed, he still kept his job, paid for by the same Ghanaian he sought to misinform. Aren't we jokers? It is unfathomable for any of the above to have happened in any other country. We are indeed a country of jokers and Pastor Otabil was right. We are not serious as a nation and that is why we are being taken on this bumpy ride by the current administration. Until Ghanaians wake up and demand accountability, the jokes from officialdom would continue until the country is brought down to its knees. Until we rise up and task the government of the day to render account of their stewardship, no one would take us seriously even on the international stage. Ghana deserves better. We should not continue to suffer this ignominy of leadership.
Kofi Kyei-Mensah-Osei