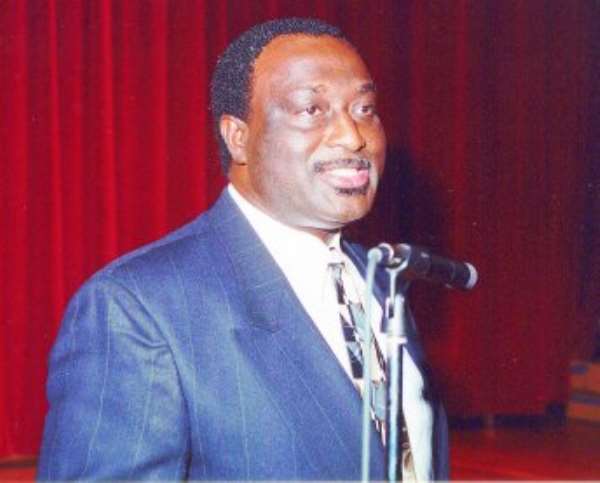 Accra, March 30, GNA- Mr Alan Kyerematen, Minister of Trade, Industry and President's Special Initiative, on Tuesday said the Ministry was pursuing export-led industrialization programmes based on import substitution to produce competitive products. He said the programme aimed at targeting items that Ghana had the capacity to produce and compete in, to save foreign currency and at the same time create jobs for the people.
Mr Kyerematen, who said this when Mr Khosro Taj, Iranian Deputy Minister of Commerce, paid a courtesy call on him in his office, cited production of orange juice as one of such items, adding, "Ghana has fertile lands and the work force, which are ready to farm on these lands." Mr Taj was among the 90-member Iranian Trade Delegation currently on a two-day visit to explore avenues on trade and investment opportunities with their Ghanaian counterparts. The delegation, led by Dr Kamal Kharrazi, Iranian Foreign Minister, is made up of members of diverse business interest in sectors such as energy, agriculture and food processing, petroleum, dam construction, financial activities, carpet trading; information technology and export/import trading.
Mr Kyerematen said another mission of the Ministry was to set up large corporate businesses in the rural areas to bring the mass population into mainstream industrial activities. He expressed the hope that the visit of the delegation would open new trade opportunities for the two countries. Mr Taj said Iran had the capacity to produce most of the imported items such as tomatoes paste, rice, sugar, plastic products, iron sheets and vehicle spare parts among other things on the Ghanaian market.
He said some members of the delegations were potential investors, who would be interested in the textile and garment industry and stressed the need for the two countries to concentrate on areas that they could cooperate in terms of imports and exports. The delegation would hold a business forum on Wednesday during which they would sign a bilateral Trade Agreement between Ghana and Iran.