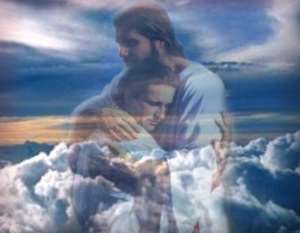 Limitations are any conditions that restrict an individual from getting from one point to another. They can also be regarded as a form of weakness, lack of capacity, or an inability or handicap which prevents you from achieving something. Limitation comes in different forms and shapes to an individual. This can be in the form of lack of educational knowledge, inability to bear children or lack of capacity to retain material or information.
Limitations are any form of rules, situations and circumstances that prevent free movement. They may also be any form of condition that limits an individual's ability to improve, due to a defect, a failing and/or shortfall. Limitations may come in many forms; some may be imposed by others, some by misconceptions, while others may be self-imposed. Limitations may sometimes exist purely because of our own individual perspectives about life's circumstances.
The life of Jabez in 1 Chronicles 4:-9-10 is a typical example of limitation. The Bible gave an account that he was more honourable than his brothers, even though his mother had named him Jabez, meaning sorrow, suffering and pain. We saw here that his mother placed a limitation on him. This however, affected his life until one day he discovered that he had to do something about these limitations on his destiny. He also understood that it does not really matter what family background he came from, but if he could discover himself through the word of God and what God had put in him, he would definitely get to his destiny in life.
The future is what you make it and not what you think it should be, but is created by those who turn adversity into advantage and do not allow their past to hold their life. When you face things or situations and think that they are beyond your abilities or capacity to deal with, it is an issue. Amazingly, these are the very things you are supposed to do to bring the best out of you. Moses had been chosen to deliver the Jewish people from the slavery of the Pharaoh and the cruel Egyptians. God saw the potential in Moses but Moses was looking at his limitation - an inability to speak.
The Bible explained in Exodus 1:1-6 that Moses had had a speech impediment since he was a child and made it impossible for him to speak out or communicate the very Word the Lord God had given to His people. He was consumed by his inability to speak, and the Bible says he was giving reason as to why he could not go and save God's people: 'I Am No Man Of Words, Heavy Of Mouth And Heavy Of Speech.'
In addition, Moses felt that saving the children of Israel was too big for him to embark upon due to his limitation. Sometimes you need to see beyond your limitation to life and see how God sees you. He created you in his image and the Bible says 'For I know the thoughts that I think toward you, saith the LORD, thoughts of peace, and not of evil, to give you an expected end' (Jeremiah 29: 11).
'Before I formed thee in the belly I knew thee; and before thou comest forth out of the womb I sanctified thee, and I ordained thee a prophet unto the nations' – Jeremiah 1:5
Therefore in the case of Moses, God himself had to reassure him that He, God, had created him and given him the mouth he was complaining about. God gave Moses the enablement, courage and strength to overcome his limitations.
'And we know that all things work together for good to them that love God, to them who are called according to his purpose' - Romans 8:28).
God has a purpose for your life and the gate of hell cannot stop you from achieving your desired destiny or future. We saw in the life of Hannah, the wife of Elkanah, who the Bible said was barren and sometimes mocked by Peninnah, her rival. It came to pass in her life as she went up to worship in Shiloh. The Bible gave an account that Hannah cried before the Lord and made a vow to the Lord God almighty that if He, the Lord would give her a son, she would give him back to God.
The Lord God answered Hannah's cry and gave her a son. God heard Hannah's weeping and turned it into joy. He is still in the business of turning our weeping into joy. He did the same for Joseph. One night Joseph was in prison, the next day he was in the palace. God has not changed. What He did for Hannah and Joseph, He can do for you.
We must also realize that the Bible says in Luke 1:37, 'For nothing is impossible for God.' He can heal our bodies and our minds and even change the events of our life, for nothing is impossible for Him. There are so many places in the Bible where God actually changed the past. His thoughts are above our thoughts, his love we can grow in, but never grasp fully.
He desires to fill us with his fullness and to get us out of the way of limitations and failures, as it is not his wish that these shortfalls become our lot. God's unlimited blessings are also reflected in 2Kings 4:6: 'And it came to pass, when the vessels were full, that she said unto her son, bring me another vessel. And he said unto her, there is not a vessel more, and the oil ceased.'
'Limitations live only in our minds, but if we use our imaginations our possibilities become limitless' - Jamie Paolinetti
So long as there were vessels to be filled, the miraculous flow of oil continued. It ceased only when there were no more jars to contain it. The lady had just enough vessels to contain the flow of oil, thus she had limited vessels when God had an unlimited flow of oil of blessings to change her life and that of her entire generation.
From the account she had the opportunity to go and borrow extra vessels, but made the choice to limit the prophet, who did not speak any word to stop the flow of the oil. This is to say that our readiness to allow God to expand our limited ideas, vessels, nets and indeed our coast in making impact can only be made possible if we stop limiting the power of God. No limitation is above God and we cannot fail in life, as no amount of limitation under the universe can restrain the blessings of God in our lives. Peter was discouraged because of his own failure (limitation). After he denied the Lord three times, Peter went out and wept bitterly, we are told. I imagine he felt that he had blown it for good, and he must have been terribly discouraged with himself. How could he deny the Lord, the one he promised never to deny?
'And he said unto me, my grace is sufficient for thee: for my strength is made perfect in weakness. Most gladly therefore will I rather glory in my infirmities, that the power of Christ may rest upon me' - 2 Corinthians 12:9.
No limitation is above God and therefore you cannot fail in life, as no amount of limitation under the universe can restrain the blessings of God in our lives.
What is limiting your progress in life?
Almighty God created each and every one of us and He has given us the power to have dominion over all things within our capability. He has a definite purpose and plan for your life and that include rising above all limitations of your life (DESTINY).
No problem has ever come to stay, and none will ever stay in your life when you discover what to do with the word of God. Are you being limited by your past mistakes, relationships, family curses or evil pronouncements? Perhaps you are experiencing injustice, mistreatment or ill-treatment, abuse from work or oppression that is threatening your destiny. The word of God breaks all barriers and limitations. KNOW THAT YOUR GOD IS UNLIMITED - AND SO ARE YOU.
Embark on the journey of knowing that the power of God that created the whole universe empowers you to rise above all things. You will be unstoppable and unlimited as you pursue, overtake and recover all that you are destined for. There will be 'no more limits to your destiny'
YOUR DISABILITY REVEALS YOUR ABILITIES: DON'T GIVE UP BUT STEP UP AND KEEP UP. YOU ARE DESTINED FOR GREATNESS.
FERDINARD LAWSON:
BEFFTA AWARD-WINNER BEST AUTHOR