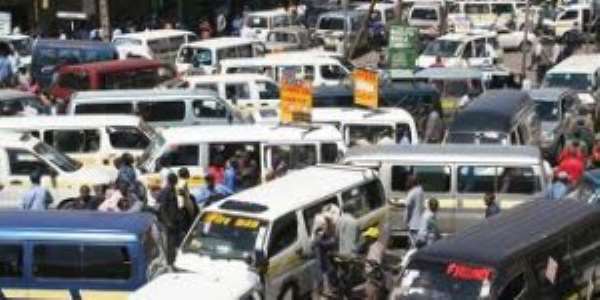 Drivers who ply the Tema Oil Refinery (TOR) road through Kpone to join either the Tema-Aflao or Tema-Afienya highways have complained bitterly about the state of vehicular traffic on the TOR stretch.
Both private and commercial drivers and other road users have, therefore, appealed to the authorities to as a matter of urgency find a solution to the problem, which according to them, is taking away important working hours which could affect production in the industrial city.
The TOR-Kpone road in recent times have become the preferred road for drivers to and from Saki, Michel Camp, Afienya, Dawenya, Prampram and surrounding areas, because of the heavy vehicular traffic around the Tema roundabout end of the Motorway.
Unfortunately, the traffic situation on that stretch has become heavily congested. This can be attributed to the heavy presence of heavy duty tankers, both from Ghana and neighboring countries, which come to draw fuel from farm tanks dotted along the stretch.
Apart from TOR itself, there are about four more private farm tanks along the stretch, thus attract more oil marketing companies to move there to fill their tanks to enable them feed filling stations across the country and beyond.
What is most worrying is the fact that these tankers, when it's not yet their turn to load, park on the shoulders of the road.
Usually, between the hours of 7:30am and 8:30am in the morning and 6:00pm and 7:30pm in the night, there is heavy vehicular traffic along that stretch, making it difficult for vehicles to go through.
Some drivers, especially those coming from Kpone, make a detour through VALCO or the Slaughter House to join a rough road, before they can join a bypass that leads to the Cocoa Processing Company main road.