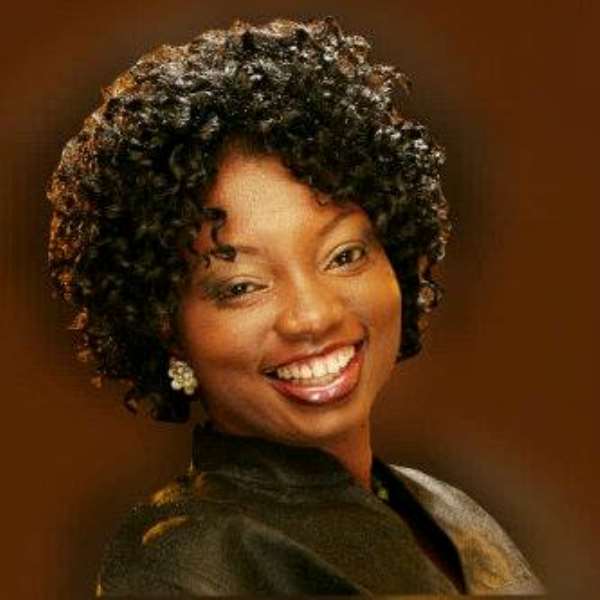 Agatha Amata is the Chief Executive Officer of Inside- Out Media Limited and a Founder of a trustworthy NGO called Foundation for Effective Socio- Economic Change in Africa (FESECA). Inside-Out remains one of the reputable talk shows that cut across every circles of life.

Inside- Out started sixteen years ago with a passion to succeed in life. Agatha Amata comes from a humble background with intellectual integrity. Her father was a core retired civil servant before his demise to eternity. Agatha Amata is fondly called by admirers as mother of integrity who does not tolerate nonsense or idleness of mind. Agatha Amata graduated from the University of Jos as a science student but had passion for English Language which has propelled her to remain a visible TV star presenter of Talk shows in Nigeria.
Agatha Amata was born 43 years ago and came from Delta State. She lost her father many years ago while her widow mother singlehandedly trained seven of them to the University level without qualms. Her mother was never a dependent of any NGO for support in their educational pursuits. Today, Agatha sees her mother as a role model in Nigeria.
Agatha Amata is tagged as the Nigerian Oprah Wilfrey of Nigerian talk shows who does her own thing without emulation from any quarters because of her God-given passion for intellectual presentation. She has used Inside-Out to reach out to the downtrodden in the Society. To some quarters; Agatha is the goddess of TV presenter with extra- ordinary presentation of high profile programmes in Nigeria. She has remained unswerving and steadfast in the business of talking to veritable youths and experts that do justice to critical issues affecting Africa and beyond.
In 2010, precisely when Agatha Amata celebrated her 40th birthday at Ikeja, It was a crème da la crème of Nigerians that graced the event indicated that she has graciously impacted on the Nigerian youth and government. She started Inside-Out media with a visible and creative passion which has propelled her into hall of fame in the Nigerian entertainment industry. Agatha Amata has used her programme to train young men and women in Nigeria.
She is a home video producer who has also produced many soap operas and home videos in the market with first class cameras and beautiful studio to her credit. One thing with Agatha Amata is that she likes changes and also gives room to public contributions and observations in her programme.Her prominence into fame never just started like that.
She worked assiduously to see that Inside- Out comes to limelight in Nigeria and abroad. Inside- Out started its recording programme from the University of Lagos, the Law Faculty main Auditorium hall and others. Inside- Out was recording from one location of Lagos State to other while her office then was located at Surulere but now Illupeju area.
Agatha Amata has distinguished herself from the crowd and creates a niche for herself in the electronic media and to see that Inside- Out media is record with in Nigeria. Inside- Out is not competing with any talk show programmes in Nigeria but makes sure her programme is marketable and sellable to the core. Inside- Out is one of the popular programmes being aired in our major Nigerian Television Stations and abroad. Agatha Amata has not compromised her standard of presentation neither succumb to nor destructive criticisms in Nigeria.
Agatha Amata at 43 still looks younger than her age and a mother of two lovely children of vision. She is not perturbed about what people may say on her weakness but ready to make her programme solve issues of the modern day in Nigeria. She is one of the Nigerian stars that want other people to succeed in life. Nobody works with Agatha Amata as a staffer and regrets it. She has compassion for her staffers without qualms. Many see her as a difficult woman which she is not because she likes honesty and faithfulness in her dealings with the public.
She stands tall in her programme with sincerity. She has empowered many Nigerians both young and old and widows. She is known as "Action Madam" who does not tolerate nonsense and she respects time. Agatha Amata is a woman who honors every invitation as far it does not clash with her own programme but all depends on her relationship with you as an individual. Many a time people have asked how she gets her sponsors to her programme, well if you are called to do something for life, all provisions will be made.
Agatha Amata started her programme with passion not money which has helped her to excel in life. Inside- Out has done several private and public adverts as support to her programme. Many talk shows had come and gone but Inside- Out still remains sellable in the market. Agatha Amata does not demand for money or SMS play to be an audience recording but it is free. Inside- Out media only sends SMS to remind credible participants of recording date, venue and time and nothing more unlike some Nigerian talk shows that collect money from their audience to be aired.
She has creditably done well in providing solutions to Nigeria's issue and others. Inside-Out is a platform to learn and be a good citizen of Nigeria. First 20 audiences that are punctual in any recording programme are giving transport fare back to their various locations and nothing more. Agatha Amata welcomes good contribution to her programme without discrepancy.
Everybody view is highly respected by Agatha Amata. She has one of the best recording studios in Nigeria with first class workers, camera men and professionals handling her programme. She has also identified with egg-head audience too. She is one of the only Nigerian young media entrepreneurs who is interested with the welfare of her workers without misgivings. She wants all her workers to be comfortable to make Inside- Out as a great one.
None of her workers have ever complained of non- payment of salaries or otherwise unlike some selfish rich Nigerians who want to see their workers as slave trade. That is why the likes of Justina, Foluke, Raji and others could remain faithful to Inside- Out media limited. Inside- Out has also had send- forth party to some of the previous workers that left indelible marks in the company. Agatha appreciates people with dexterity. Anybody that works with Inside- Out will always testify the goodness of God in their lives. Inside-Out remains one family industry and nothing more.
Inside- Out at 15 which was held at the Darlington event centre was greatly celebrated by the present Delta State governor, Dr. Emmanuel Uduaghan and others. Agatha Amata rewarded one of her committed staffer and awards were given to some members of Inside- Out family and prominent Nigerians with dignity. It was a thing of joy to celebrate with a great woman of substance who believes on herself, even others never believed on her programme at the initial stage.
Initially, many never believed that Inside- Out will be a rave of the moment of talk shows in Nigeria. Inside- Out has come to stay in spite of the economic challenges and other factors. Agatha Amata has received several national and international awards with distinction. She is a down- to earth woman of uprightness. Time without number, she has empowered widows, less- privileged ones and others in the society. Her Inside- Out style of presentation is yet to be copied by fans.
She is gifted presenter with 21st century knowledge. Agatha Amata at 43, she has largely contributed to the developmental growth of Nigeria. She has interviewed top government officials from local, state and federal levels. Her programme cut across issues from Education, Health, Maritime, Media, Sports, Economy, Technology and others. Inside- Out has a media content which other Nigerian talk shows do not have. Inside- Out looks at in-depth of issues that affect the society. Inside- Out is divided into different shows like Inside-Out with Children, Inside- Out with Personality interview and General Inside- Out talk show. Agatha Amata knows the nitty-gritty of media in Nigeria.
She has travelled far and wide in learning the acts of intellectual presentation. She has a good command at English Language with prowess to the core. Nobody that attends Inside- Out once as an audience and remain the same again and guests are treated with respect by Agatha Amata. Today, Agatha enjoys her passion to the fullest like others who started with money without passion now at the waterways of life. Inside-Out is well viewed across the globe and Nigeria. Inside-Out has also produced intellectual stars like Igwilo Nwachwukwu, Festus Okenwa, Barr.Dominic, Chuks and others. Inside- Out is a training ground for aspiring young people who want transformational change in Nigeria. Agatha Amata values every contribution to her programme with no altercation.
She is the voice of the voiceless. Inside- Out with Agatha is the Nigeria's award winning and longest running television talk show for 16 years. The show is broadcast weekly on 16 stations covering 28 states in Nigeria with an estimated viewing audience of 35 million. It has been nominated for and won several awards since inception. She has also been invited to speak in several national and international conferences and seminars. She has organized many youth programs in Nigeria.
Agatha Amata is a passionate woman who loves what she is doing without any reservation. Those who want to know how Agatha Amata runs her programme on air, and then work out for your passion now. Agatha has made indelible marks in the sands of time.
Today, Inside-Out is now recording at Delta State with an office to her credit. In no distance time to come Inside-Out will be having a Television channel and Radio, many will still ask how does she makes her money, then the more you look and less you see. Agatha Amata also publishes a Magazine called "Inside- Out" which also detailed on issues that affect the society with highly trained columnists and writers on it.
Agatha is a sought after TV presenter of the 21st century. She was a veritable columnist with the Daily Independent Newspaper and has granted several media interviews and others. Agatha Amata is due for national award and nothing more.
Agatha Amata at 43, she has duly paid her price to savage the society. At 43, her best is yet to come because of her tall dreams for the Nigerian youth and Nigeria's leadership. Inside- Out is not a political programme but ready to make Nigerians realize their dreams in life. She believes that every Nigerian youth must take their destines into their hands and remain leaders of today not tomorrow.
She also believes that if corruption and leadership are well treated with creditability, then Nigeria will be a better place to be proud of. She also believes that every Nigerian must not sell their conscience for #5000 or #10000 to very election time. Every Nigerian must know his or her right to leadership and election.
Agatha is a leader of leaders, speaker of speakers, mentor of mentors, TV presenter of presenters, NGO coordinator of coordinators, writer of writers, adviser of advisers, columnist of columnists, publisher of publishers, media professional of professionals, reader of readers, charity worker of workers and others. Once again, happy birthday, my mentor of mentors of vision. More prosperous years on earth.
Godday Odidi
Public Affairs Analyst, Agbara-Ogun
Lagos State. 08058124798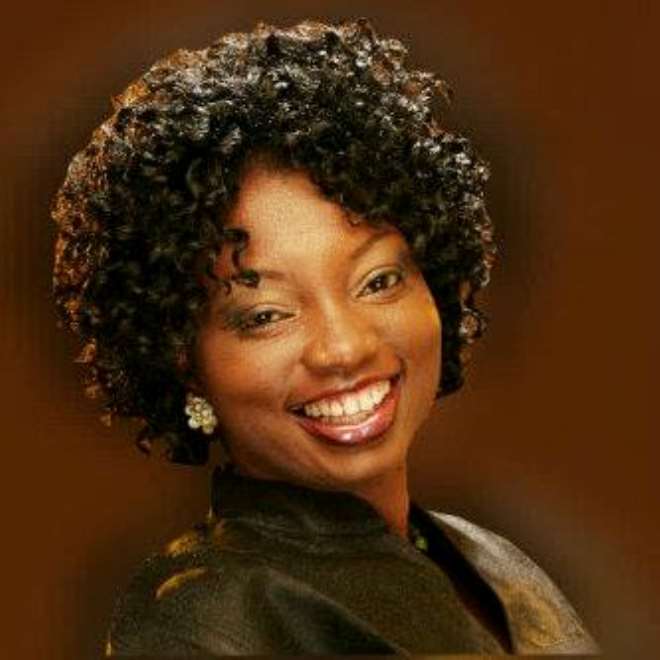 Agatha Amata