Controversial ex-cop named to lead S. Africa police watchdog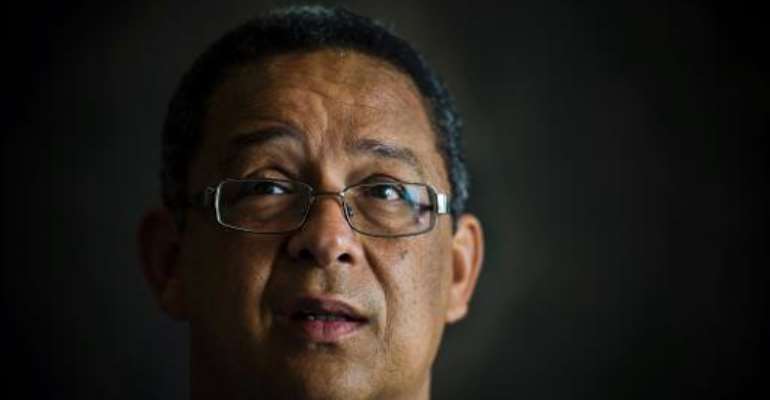 Johannesburg (AFP) - The South African government on Tuesday nominated an ex-police officer once accused of gun running, drink driving and a deadly anti-apartheid bombing to head the country's police watchdog.
The cabinet named former local police chief Robert McBride, 50, to lead the Independent Police Investigative Directorate (IPID), which polices criminal conduct within the force.
"We believe Mr McBride's appointment as head of IPID will help this important institution to achieve this mandate," Police Minister Nathi Mthethwa said in a statement.
McBride is no stranger to the law.
As a member of Umkhonto we Sizwe, the ANC's military wing, he was convicted by the apartheid government for the 1986 bombing of a bar in Durban that killed three people.
He was later granted amnesty by the Truth and Reconciliation Commission.
In 1998 while working for South African intelligence he was arrested and detained for six months in Mozambique for suspected gun-running.
In 1999 he allegedly assaulted an employee at an escort agency.
In 2011 he was convicted of drink driving and attempting to defeat the ends of justice after rolling his car after a Christmas party. He was sentenced to five years in prison and removed from the police force, but the case was later overturned on appeal at the High Court.
His appointment must now be approved by parliament.
The opposition Democratic Alliance said its members would "vehemently oppose this appointment".
"The institution responsible for conducting oversight on (South African Police Service) and Metro Police officers should not be led by such a controversial figure," said DA parliamentarian Dianne Kohler Barnard.
South Africa's police force has been plagued by scandals, and hopes had been pinned on the watchdog to help clean it up.
The country's top police officer, national commissioner Riah Phiyega, is being probed by IPID for allegedly tipping off a key lieutenant that he was under investigation.
The 198,000-strong force has been battered by a series of crises in recent years, including being pilloried for shooting dead 34 striking miners last year.
On average one person died every day in South Africa last year as a result of police action, according to IPID.