Accra Mayor Declares War On Filth And Indiscipline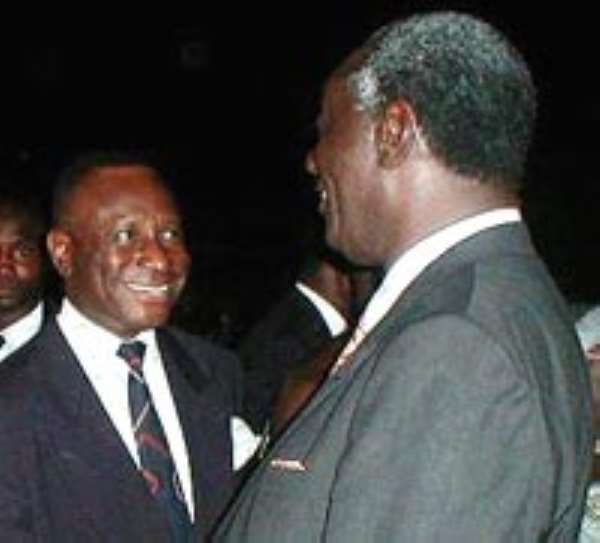 PRESIDENT Kufuor's nominee for the post of Accra Metropolitan Authority (AMA) Chief Executive, Mr. Stanley Nii Adjiri Blankson, has declared war on indiscipline, sanitation and revenue mobilization to salvage the fortunes of the national capital.
He said the situation called for a collaborative effort to curb the growing menace. "The unsanitary condition of Accra is the apron-string of indiscipline and we shall collectively fashion out very stringent measures to curb it within the first 100 days of assuming office," he told The Chronicle.
Speaking on various issues including what should be expected of him when the assembly gives him the nod, Mr. Blankson said once the three priority areas of sanitation, indiscipline and revenue mobilization were handled effectively, AMA would be seen as a shinning example to others.
He said he would take measures to boost the morale of the staff and ensure that the efforts of the assembly members were recognized in their various electoral areas.
Mr. Blankson expressed the hope that all the assembly members would put away their "political garments" and endorse his nomination so that together they would move ahead as a team and remove "the disgraceful specter of filth and squalor" that had engulfed the city.
He said Accra was undoubtedly a gold mine as far as revenue resources were concerned and it was surprising that the AMA was riddled by debts.
He promised to embark on a campaign to ensure that the dream of getting the city clean and tidy was realized by involving all residents, especially identifiable groups like religious organizations and opinion leaders who wield mass influence.
The nomination of Blankson has received widespread endorsement ahead of the expected approval by the assembly tomorrow.
Mr. Kwesi Pratt Jnr Managing Editor of Insight newspaper, a sharp critic of the government was the first to commend the President for making a very good choice.
He described Mr. Blankson as a man full of organizational abilities recalling the role that he played in the "Kume Preko" demonstrations across the country.