President Mills' Brother Gets Top Post At GTDC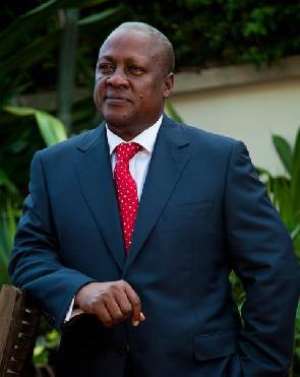 President John Dramani Mahama has appointed hospitality expert Samuel Atta Mills as the acting Managing Director of the Ghana Tourism Development Company (GTDC).
Mr. Atta Mills worked for more than a decade in senior management positions in various tourism and hospitality companies in the United States. Between 2009 and January 2012, Mr. Samuel Atta Mills was an Aide to the President of the Republic of Ghana.
He holds a double major (first degree) in Accounting and Information Management Systems from the Belmont University in Nashville, Tennesse.
Mr. Atta Mills also has an MBA from the same University.
In a related development, the Head of the Benefits Division of the Social Security and National Insurance Trust (SSNIT), Mr. Laud Senanu has been appointed acting Chief Executive Officer of the National Pensions Regulatory Authority (NPRA).
His appointment forms part of President John Mahama's announcement at the Ho Forum on the Single Spine Salary Structure to strengthen the management of the NPRA and pensions management in the country.
New and key appointments will be made to the pensions regulator in the coming weeks.
A Deputy Chief Executive of the NPRA who until the appointment of Mr. Senanu was acting as CEO, Mr. Sam Pee Yalley, has been penciled for an ambassadorial appointment.