2 Die In Shooting At Yeji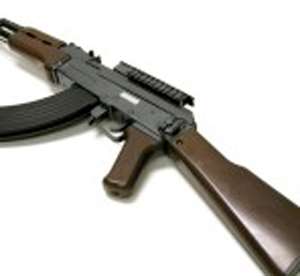 Two people died and 12 others sustained various degrees of injury during a youth durbar at Yeji in the Brong Ahafo Region.
The deceased were identified as Kwadwo Yakubu, 40 and Kofi David, 32.
Assistant Superintendent of Police (ASP) Christopher Tawiah, Brong Ahafo Regional Police Public Relations Officer, in a telephone interview with the Ghana News Agency in Sunyani confirmed the incident and said investigations were currently underway.
He said on the morning of Friday, October 25, this year, the police received information from Pemampem Yaw Kagbrese V, Omanhene of Yeji Traditional Area and President of the Brong Ahafo Regional House of Chiefs, that the Yeji Youth Association was organizing a durbar at Yeji.
ASP Tawiah said according to Pemampem Kagbrese, one Nana Agyare Boffour II, chief of Kwadwo Boffour Krom, a suburb of Yeji, who was not recognized as a chief had decided to also attend the durbar.
ASP Tawiah said ASP Asirifi Donkor, Acting Yeji District Police Commander, proceeded to Kwadwo Boffour Krom and advised Nana Boffour not to attend the durbar in full regalia based on the information received.
He said Nana Boffour ignored the advice from the police and attended the durbar with his supporters and drummers.
ASP Tawiah said as soon as Nana Boffour and his supporters reached the durbar grounds, five occupants of a taxi that pulled up fired gunshots.
He said before police personnel could reach the scene the assailants had left.
ASP Tawiah said Yakubu and David were rushed to the Saint Mathias Hospital at Yeji for treatment but were pronounced dead on arrival. Two other people in critical condition were transferred to the Komfo Anokye Teaching Hospital in Kumasi, while 10 other people who sustained various degrees of injury are on admission at the Saint Mathias Hospital.
He said nobody had been arrested and efforts were being made to trace the assailants.
GNA