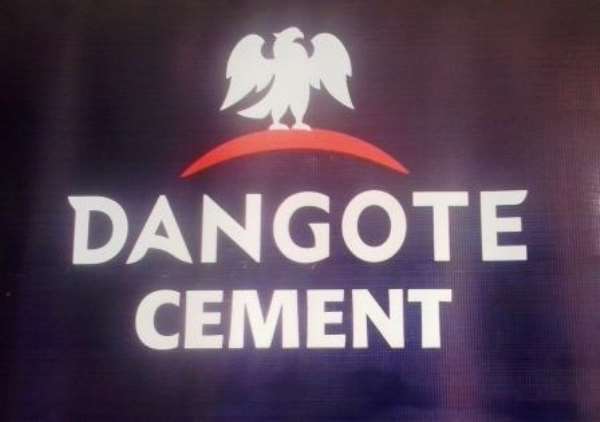 Dangote Cement, Africa's leading cement manufacturer, is empowering local artisans in Ghana's building and construction industry to promote best practices in the built environment.
The training, according to company officials, is to reduce the human and economic cost of building collapse, attributed to poor application of building materials, including cement.
The capacity building initiative also targets building contractors and engineers, with the aim of adding value to the activities in the sector.
'We want them to know the correct usage of the product; it is only when they mould strong block that the house that is going to use the block can stand the test of time. This is the only way in which we can address the shortfall in the industry,' said Johnson Olu Olaniyi, leader of the training team.
He spoke to Luv Biz Report at a training session in Kumasi for block producers and other artisans in the building industry.
Dangote Cement has been operating on the Ghana market since 2007, and presently expanding its cement production plant in Ghana.
Sales and Marketing Manager, Joseph Kobina Aboo, says the company is investing in production innovations to produce cement at competitively lower cost.
'Ghanaians need to get the best of cement for the project,' he noted. 'Dangote is producing clinker in Nigeria; and from Nigeria to Ghana, we can land the clinker at a relatively lower cost; that will help us also to produce at a lower cost because we are coming with modern machines and innovations that can help us produce and sell to the Ghanaian at a relatively lower cost.'
Cement constitutes about 40 percent of the cost of building construction according to engineers. A lower cost of the commodity would inure to the benefit of building construction in Ghana.
Story by Kofi Adu Domfeh