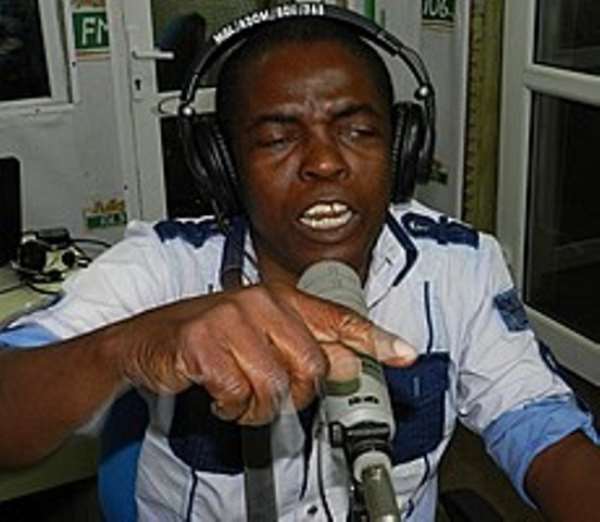 The Managing Editor of the Insight newspaper, Mr Kwesi Pratt, has condemned attempts by the Accra Metropolitan Assembly (AMA) to compel Taxi drivers in the capital to join unions.
He was contributing Friday to a discussion on Peace FM, an Accra-based radio station.
Making reference to the 1992 constitution, Mr Pratt said the AMA's demand for taxi drivers to join unions before they were allowed to operate in Accra was unconstitutional.
'Nobody can be forced to join a union', he said, adding, 'Freedom of Association is enshrined in the 1992 constitution.'
He described the AMA's enforcement of the demand as 'naked harassment', saying,  'It does not make sense."
Mr Pratt said the exercise was a violation of the rights of taxi drivers - a development he said must be frowned upon.
The AMA has maintained that its demand for taxi drivers to join unions is consistent with Legislative Instrument (LI) 2180 (2012), which regulates the operations of commercial vehicles under the various metropolitan, municipal and district assemblies (MMDAs).
Regulation 121 subsections (1) and (2) of LI 2180 (2012) provide that: 'A person shall not operate a commercial vehicle unless that person holds a road transport operator's licence' and 'A person shall not operate as a commercial vehicle driver unless that person is employed by or belongs to a recognised commercial road transport organisation.'
But Mr Pratt rejected that explanation on the basis that LI 2180 was inferior to the constitutional provision of Freedom of Association.
The Insight Managing Editor demanded respect for taxi drivers, who he said were very hard working people.
Though the AMA's effort to enforce LI 2180 has received backing from the Ghana Road Transport Co-coordinating Council (GRTCC),  taxi drivers in the capital have rejected and threatened to resist what they say is an 'unfeasible' idea.
The taxi drivers Tuesday put their words into action by blocking part of the Accra-Nsawam road to protest what they described as persistent harassment by members of the Traffic Security Task Force of the Accra Metropolitan Assembly (AMA).
By Graphic.com.gh/Ghana