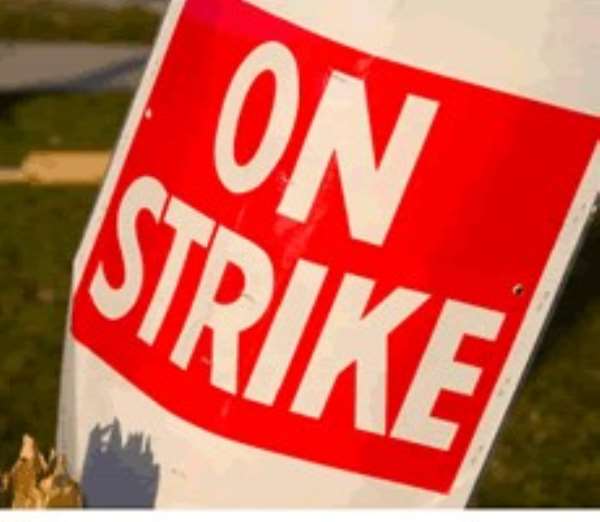 The Vice-President of  UTAG, Mr Alexander Dakubo Kakraba, told the  Daily Graphic that "we have a common platform to carry this out'.
He said the sidelines of the Public Services Joint Standing Negotiating Committee (PSJSNC) had provided the two associations with the platform to come together on issues of common concern and had reached the decision to join forces to protest the government's failure to fulfil its commitment to pay the two allowances.
The PSJSNC is the apex decision-making body of the Single Spine Pay Policy (SSPP),
"Polytechnic teachers have also not received their allowances, thus we have a common front to push this through," Mr Kakraba said.
The President of POTAG, Mr Francis Atintono, confirmed to the Daily Graphic that polytechnic teachers had not received their allowances for the year.
"Usually, the allowances are paid in July or August, but it is September and we are saying that if by the end of the month the allowances are not paid, we will not be able to contain our members," he said.
On September 5, the government agreed with UTAG to pay  the allowances due university lecturers since 2012.
It further committed itself  to pay university lecturers the difference in allowances between themselves and lecturers in other analogous tertiary institutions, using the internally generated funds (IGF) of universities.
But since the agreement was reached about two weeks ago, the government has not followed through with the commitment.
Meanwhile,  junior doctors at the Tamale Teaching Hospital(TTH) have embarked on an indefinite strike to back their demand for the payment of their fuel allowances, reports Vincent Amenuveve.
According to the doctors, they had been denied the facility that was due them for the past 15 months, hence their action.
The strike started on Wednesday.
The Spokesperson for the doctors, Dr Woweli Bentil, told newsmen that they had given management of the hospital several notices about their intended action but it failed to negotiate with them.
"We have been following management on the issue, but every time it keeps telling us that there is no money. We gave it our last warning a week ago but still the situation was the same, hence we have no option but to go on strike" Dr. Bentil said.
He said the junior doctors worked diligently for the hospital and that management should reciprocate that gesture by giving them what was due them.
Responding, the Public Relations Officer (PRO) of the TTH, Nii Otu Ankrah, observed that the situation could have a negative impact on patients, although the senior doctors were still at post.
According to him, the junior doctors were about 100 at the hospital and their decision to embark on the strike could have serious health implications for the patients.
Meanwhile, a visit to the hospital by the Daily Graphic showed that a significant number of patients were worried about the situation.
By Caroline Boateng/Daily Graphic/Ghana
Writer's email: ' ); document.write( addy10155 ); document.write( '' ); //--> This e-mail address is being protected from spambots. You need JavaScript enabled to view it