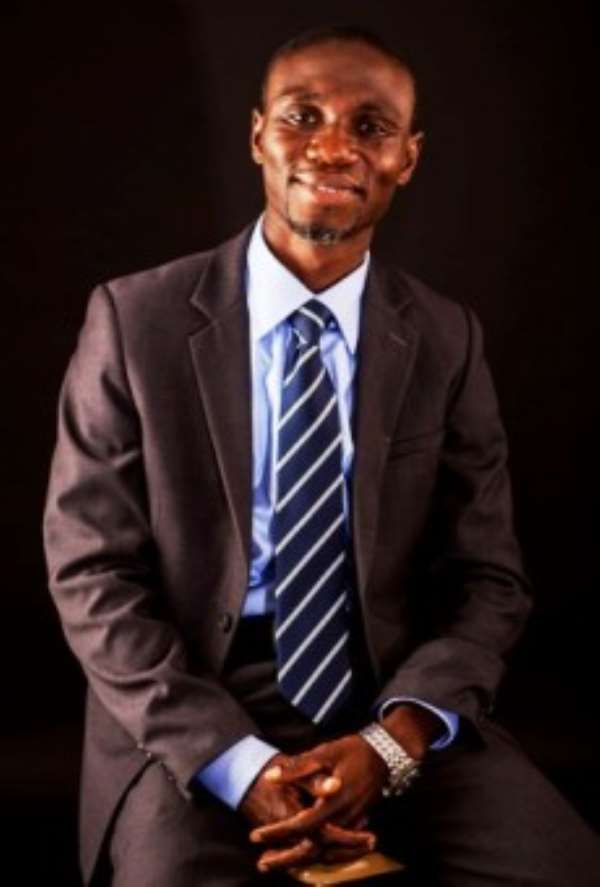 MD of Union Savings and Loans, Philip Oti Mensah
Union Savings and Loans (Union) has recorded a 400% growth in its profitability this year alone as it embarks on steady branch network expansion to drive financial inclusion in Ghana.
Managing Director of Union, Philip Oti Mensah announced this at the opening of a new branch at Ashaiman, which is just one of six planned for this year alone.
The company recently commissioned its headquarters at Dzorwulu in Accra and plans to open four more branches, comprising of two in Accra (Dome and Dzorwulu), and one each in Kumasi (Angloga junction) and Takoradi.
The MD of the company noted that the approvals for the branch expansion was testimony of the confidence the Bank of Ghana (BOG) had reposed in Union's integrity and ability to expand and serve more Ghanaians with its innovative, down to earth and exceptional service.
At a time when virtually all the banks in the country are largely chasing a few large scale companies and individuals with very high net worth, Union has shown commitment toward ensuring financial inclusion by introducing products and services designed to give small-scale sector and the unbanked a tase of mainstream financial sector services.
He recalled the bank's vision to be among the top three Savings and Loans companies in Ghana by 2015, saying that on the path to achieve that vision, Union had so far grown its loan portfolio by more than 200% to GHC15million, adequately financed by its deposit portfolio of over GHC17million.
"Our total assets have grown by 70% this year to 23 million, thus improving our market share significantly," Mensah said.
Mensah noted that part of Union's impressive profitability could be attributed to the innovative products and services it introduced recently. They include the Union Car Owner Loan, the Omni Banking model, the SME clinic, U-invest plus, U-scholar account and others.
Union had earlier announced that it looked forward to transiting for a very successful Savings and Loans company to a fully-fledged bank by 2017 and the MD said with the way the company is progressing, that vision is well in reach.
He has assured Ghanaians that Union would take Savings and Loans to another level by riding on the back of top-class human resource to provide regular financial education, investment advisory and e-banking services to its clients, identifiable SME business groups and Ghanaians at large.
Meanwhile, a Minister of State in Charge of Allied Financial Services, Fiifi Kwetey lauded Union for adopting measures that encourages financial inclusion, unlike majority of the commercial banks who deny the over 60% of the Ghanaian economy access to banking services because of their obsession with profit.
He noted that government recently introduced the Financial Sector Strategic Plan (FINSSP) specifically to broaden and deepen the sector, saying that financial inclusion formed a critical part of that goal, and for that companies like Union, which are constantly churning out products and services to include the SMEs sector deserved commendation.
The Minister noted that in spite of government efforts, very few players in the non-banking financial sector were coming out with products/services and adopting policies and programs to promote financial inclusion, but Union had taken the bull by the horn and deserves all the needed support to drive that national goal.
Assistant Director of Banking Supervision at the BOG, Boyd Donkor noted that Union's minimum deposit with BOG currently stood at GHC10.02 million, which is a little higher than the statutory minimum, for that the BOG commends Union for being in a position to withstand unanticipated losses, should they occur.