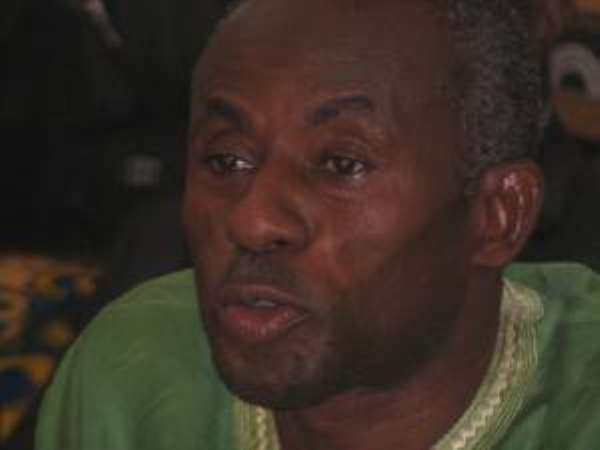 Collins Dauda
 
Accra, Sept 13, GNA - Mr Collins Dauda, Minister of Water Resources, Works and Housing has assured that the acute water shortage in some parts of Accra and Tema would end soon.
 
He said the massive investment that government had undertaken in the water sector would ensure that, by the end of 2014, residents in hard hit areas such as Adentan, Madina, Ashongman, Legon, Tema and its environs would get adequate supply of water.
 
Mr Dauda said this on Thursday when he inspected works at the Kpong Intake Water Expansion Supply Project at Kpong in the Greater Accra Region.
 
He said after the completion of the expansion project, which is being constructed by international companies such as Siemens and China Ghazouba Group, an additional 43.3 million gallons of water per day would be added to the existing 40 million gallons being produced from the existing treatment plant at Kpong.
 
He said the Tahal Group from the Netherlands, which is part of the construction firms working on the water expansion project, would also deliver 9.2 million gallons of water per day to areas such as Dodowa, Prampram and its surroundings and the Krobo area in the Eastern Region.
 
He assured that government would also invest in the distribution infrastructure to ensure the water reaches the targeted people.
 
He said government campaign promise to deliver affordable and good drinking water is on course, assuring that the acute shortage that is synonymous to most parts of Accra would be a thing of the past by the of end 2014.
 
The visit revealed that the construction of a new intake pump, filtering structure and other structures were almost completed and the expansion of the existing intake pump had also begun.
 
Works were also ongoing at the treatment plant site after three months of its commencement and the Minister commended the various companies for their commitment to hand over the project to government on schedule.
 
Mr Collins Dauda also paid a visit to the site of the Befesa Desalination Developments, Ghana, (BDDG), where a plant is being constructed to separate dissolved salts and other minerals from seawater to provide clean drinking water.
 
He commended management of the company for the new technology and assured them of government support to make the project successful.
 
Mr Henry Ofori, Director of BDDG said after the completion of the project by the end of 2014, the company would be producing 13 million gallons of water per day and its target areas would be the Teshie-Nungua area, where residents face acute water shortage.
 
He assured that BDDG would produce the purest form of portable water due to the various stages of the desalination process as well as the use of a higher technology.
 
'The benefits of desalination include high quality water that meets the standard of World Health Organisation, unlimited source from the sea and reliable and uninterrupted supply even in the dry season', he said.
 
 
 
 
 
GNA