Ghana, China urged to strengthen ties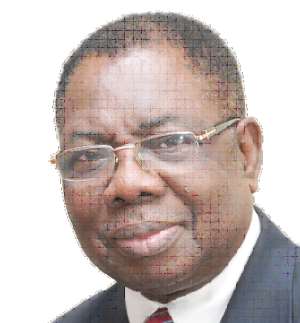 A former President of the Economic Community of West African States (ECOWAS) Commission, Mr James Victor Gbeho, has called on the governments of Ghana and China to strengthen their mutual co-operation and find solutions to challenges affecting the relationship between these two countries.
He said since the signing of the treaty of friendship by the two countries 53 years ago, Ghana and China had both enjoyed enormous benefits, adding that it would be in the interest of the two countries to strengthen their ties.
Speaking at a public lecture to mark the 53rd anniversary of the signing of the treaty of friendship between Ghana and the People's Republic of China in Accra, Mr Gbeho said the co-operation would contribute collectively to the global world for peace, fast economic and social development and the attainment of human progress with great freedom.
The lecture, organised by the Ghana-China Friendship Association (GHACHIFA), was attended by representatives of the two countries, including the Speaker of Parliament, Mr Doe Adjaho.
Held at the Teachers Hall in Accra, the lecture also brought together civil society organisations, the media and representatives of government institutions.
Mr Gbeho lauded China for the contribution it had made to the economic growth and development of Ghana.
He said since the two countries signed the treaty of friendship, China, being the largest foreign direct investor in Ghana, had invested over $6 billion in Ghana.
According to Mr Gbeho, China shared the identical aim of assisting Ghana to realise the dream of meeting the Millennium Development Goals (MDG) and attaining middle-income status by 2020.
Mr Gbeho said it was in the context of the examples cited that Ghana must assess the recent difficulties that crept up between Ghana and some Chinese nationals who were involved in illegal mining in the country.
By Dominic Moses Awiah/Daily Graphic/Ghana