Fake Medicines & Corruption In Ghana—Going Behind The Scenes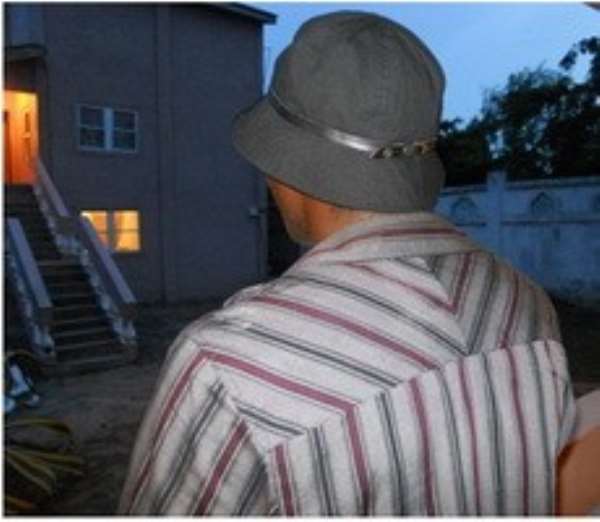 Nobody knows how big the fake medicines problem is in Ghana.
So all those so-called 'experts' going around bandying figures about are merely seeking attention.
We don't know this basic fact because notwithstanding all the noise that has been made about the problem for more than a decade not one health institution in Ghana has taken it upon itself to actually conduct a baseline study.
Even the quality control laboratory we use in Ghana for testing samples we believe may be fake has yet to be prequalified by the World Health Health Organisation (WHO) as meeting the minimum standards required for pharmaceutical quality control and assurance.
According to the Pharmacy Council itself it is able to inspect only 20% of drug stores annually, but our own survey of pharmacies and licensed chemical shops in even Accra show that the majority have not been inspected for several years, and most of those that sell prescription medicines do not have a pharmacist at post as required by regulations.
In the last 10 years, the Food & Drugs Authority (FDA) has issued more than 1000 alerts and announcements on fake medicines. Yet, it has not been able to secure even 10 convictions in the law courts related to these incidents.
10 years ago the World Bank conducted a study of the Central Medical Stores, which is the agency that takes custody of the more than $60 million worth of medicines bought by the government every year. The report concluded that 'The facilities are so dilapidated that they do not conform to modern standards'. Articulators-full of medicines were just lying about, rotting, because of leaking roofs, rats, cockroaches and mouldy walls. Precious money had just been thrown away due to lack of simple maintenance.
10 years on, have things changed? Not by much. A visit to the central medical stores (CMS) in Tema still shows serious problems with storage, rodent control, roof leakages, and poor cold chain equipment. But in the CMS you can at least find some management. In most of the regional medical stores (RMSs), the situation is really bad, since poor facilities have been compounded with theft, diversion, and pure corruption. A few months ago, the Accountant of the Ashanti RMS was charged with stealing nearly 1 million Ghana Cedis. His misfortune was to have stolen money. Had he stuck to the usual practice of stealing medicines, he probably would still be at post. We still have many medicines expiring in the warehouse because there is still no modern inventory and stock-taking system. Meanwhile in our towns and villages people cannot get access to medicines.
A study by Charles Allotey of the Health Access Network based on data from the WHO and the World Bank two years ago showed that of every hundred dollars spent by the government on medicines, ONLY 12 dollars reach the Ghanaian patient. More than 88% of the money is wasted on inefficiency and corruption. According to a study by the American Enterprise Institute in 2011, just two weeks after the Global Fund sent subsidised medicines to Ghana, some of the medicines, which were supposed to be dispensed to the public free of charge, began appearing in Togo. It is that bad!
It doesn't take a genius to figure out that corruption on this scale reduces the availability of medicines and create loopholes exploited by criminals to flood Ghana with fake medicines.
In our investigations and review of the studies that others have done on fake medicines in Ghana, we were deeply surprised about the level of corruption at all levels in the distribution system and how this corruption was undermining attempts to solve the problem.
Some of the efforts that are being undertaken are commendable but more of them are needed.
In 2012, the United States Promoting the Quality of Medicines (PQM) program worked in conjunction with the Ghana Food & Drugs Authority (FDA) to sample and assess the quality of some key maternal health products (uterotonics) across all the 10 regions of Ghana. Samples were picked up from all the major categories of dispensing points, such as private clinics, public polyclicinics, pharmacies, drug stores, medical depots, etc.
It was found that less than one-tenth of the oxytocin (an important maternal health product used to reduce harmful bleeding in women after child-birth) on the market was on sale legally. For some of the products it was not even possible to find out their origin.
ALL the ergometrine tablets that were sampled FAILED to pass the basic tests for quality. Nearly all the oxytocin products sampled were also shown to have been wrongly formulated.
These are the medicines being dispensed to our mothers, sisters and wives in Ghana today. Just imagine the havoc that is being caused. What is the point of free maternal care when pregnant and nursing mothers are being injected with poisons?
Even though such scientific collection of information on medicines in Ghana is very commendable, and we hope more continue, one has to wonder whether we are not just revealing the tip of the iceberg. It can be said without fear of contradiction that many of the medicines being dispensed to Ghanaians will fail such tests. In our own survey of the market we found that more than 80% of the medicines do not have the FDB registration number making it impossible to know which ones have been registered. An estimated 75% of the medicines do not even have batch numbers and many have illegible expiry dates.
Another important development to improve the quality of laboratory facilities in Ghana is the donation of $1.5 million by the United States Pharmacopoeia agency to help establish a regional center of excellence in drug quality control in Ghana (CePAT).
For this initiative to take off and be successful it needs to be directly integrated with the institutions that are doing important work in this area. The WHO Collaborating Center, the Center for Pharmacovigilance at the Center for Tropical Clinical Pharmacology & Therapeutics at the University of Ghana Medical School, the MeTA Secretariat, and the Research Team into counterfeit and substandard medicines that was headed by Professor Kwadwo Asenso-Okyere.
One of our major challenges as a nation is the way research gathers dust even as we keep commissioning more studies. People like Professor Asenso-Okyere, Dr. Alex Dodo, Mr. Kofi Essuman of GS1 Ghana, Bright Simons of IMANI, Dr. Daniel Arhinful of Noguchi Memorial, Mrs. Martha Gyansa-Lutterodt, Dr. Elias Sory and Pharmacist Harrison Abutiate have published many studies, run major conferences, chaired committees, and launched several pilots to push for a harmonised approach to tackling this problem but so far only little progress has been made at the national level.
What is needed is an integrated program that brings the various initiatives and programs together in a coherent way to tackle this problem at all levels simultaneously.
We need systems to root out corruption, which is at the root of this problem. Those of us who specialise in investigative services have been building dossiers that need to be incorporated into a national system. We will continue to expose the rot in the system but we have learnt the hard way that exposure is not enough.
As the urgency grows to address this problem we should however be careful about exploitation of the suffering of the masses for quick profits by shameless snake oil salesmen who have suddenly popped up as messiahs.
There was a strange incident recently when news headlines were flashed of someone winning an award in the White House for developing a technology to fight counterfeit medicines in Ghana through an entity called 'sproxil'. Basic checks showed that the person had attended the 'Champions of Change' event and issued a press release to claim that he has been given an award by the White House for this technology, when we have all been in this country and watched the evolution of this technology for more than 6 years. What kind of shameless con is that? If all the 100,000 people who visit the White House monthly were to claim to have won an award will there be enough space in the press to handle all the releases?
A little investigation into the background of this sproxil immediately raised red flags. It has been squatting on a website of the MPedigree domain through a bluehost account - www.undergradthesis.com owned by Ashifi Gogo, the same person who claimed to have won the White House Award.
Using this web account, the sproxil company has been intercepting messages meant for other companies for more than 3 years and misrepresenting itself to the international community as endorsed by MPedigree for the technology invented right here in Ghana 2 years before sproxil was even born. This is clearly fraudulent and criminal. For a company claiming to be offering anti-counterfeiting innovation to be itself involved in such chicanery and dubious behaviour boggles the mind. No wonder it is the subject of so many lawsuits and corruption investigations in Nigeria. Hopefully they will change their ways before the full dossier on them is made public.
The fake medicines problem is gargantuan. So all hands are welcome on deck, but there must be a genuine commitment to save lives and not shamelessly exploit the problem for quick profits.
Government has to think through how to integrate the various initiatives and programs because the FDA alone cannot fight this war. But in doing so there needs to be vigilance to prevent the exploitation of the program by unscrupulous or cynical individuals and groups. If all stakeholders come together with open hearts and open minds, they will be able to come up with a national solution that all of us can buy into.
There are no silver bullets in this fight. Only a multi-faceted approach of the right policies, regulations, technologies, intelligence, law enforcement, security management, and risk management can tackle this very massive problem before it completely gets out of hand.
Those of us in the investigative journalism space will contribute our widow's mite to feed any credible national program with the hard intelligence needed by the state to fight and win this war.