GNASBA to restore Kumasi to Garden City status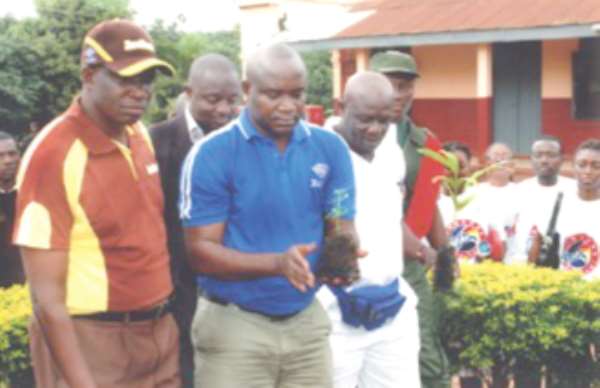 The National Chairman of Ghana National Scholarship Beneficiaries Associations (GNASBA), Baffour Akwasi Oppong, has announced that the association will support the Kumasi Metropolitan Assembly (KMA) to restore Kumasi to its former status as the 'Garden City of West Africa' by growing more trees and intensifying sustainable education on the environment to ensure proper waste management practices for good health.
He said tree-growing campaigns and clean-up exercises in schools in all the sub-metropolitan areas were sure ways of helping to sustain the investment.
Baffour Oppong made the pledge in his opening address at the launch of the GNASBA Schools Tree Planting Campaign at Mmofraturo Junior High School in Kumasi.
The programme was held on the theme: 'Restoring the environment to its original state: Our responsibility'.
The highlights of the programme were the presentation of litter bins, seedlings, watering cans and footballs to some selected schools by Fan Milk Limited.
In an address read on behalf of the Kumasi Metropolitan Chief Executive, Mr Asamoah Damoah,  Baffour Oppong commended the GNASBA and Fan Milk for their joint efforts at promoting tree planting in Kumasi Metropolis and other places in the country.
He said it was the priority and the desire of the KMA to help restore Kumasi to its former status as the Garden City by growing more trees and   ensuring sustainable environmental cleanliness, which required the collective efforts and participation of all as demonstrated by the schoolchildren.
Presenting the items on behalf of Fan Milk, Mr Kwame Aidoo, the Regional Sales Manager of the company, announced that the company, in collaboration with the GNASBA, had over the past 20 years been promoting the country's school health and agricultural programmes in the country, which clearly demonstrated the company's commitment and concerns about the health of the people.