Ghana Planetarium Centre to host astronomy workshop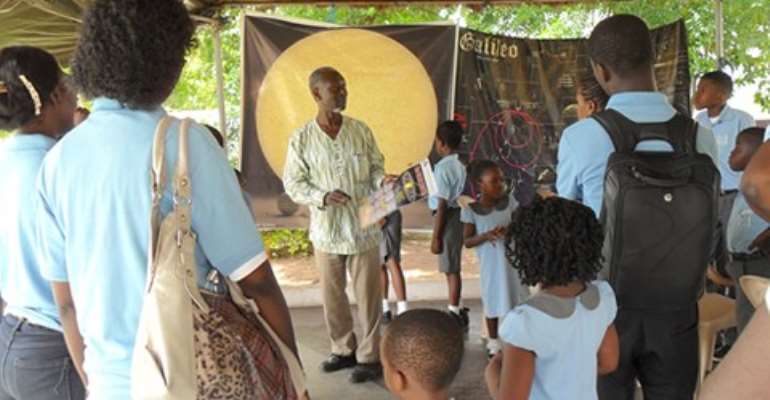 The Ghana Planetarium, the first ever centre for astronomical educational research and development, will host a 5-day astronomy workshop for university lecturers, students and teachers next Monday, 12 August, through to Friday, 16 August, 2013.
It will be held at the Planetarium Science Centre at Cantonments in Accra.
According to the Director of the Ghana Planetarium Science Centre, Dr. Jacob Ashong, "The workshop is to bring together International Astronomy Educators, Lecturers, Students and Teachers to promote and encourage the higher level study of astronomy and make a contribution towards the region's development in science and technology".
"In addition to inspiring interest in the subject and offering examples on how to teach astronomy, the workshop will increase awareness of possible routes into higher studies and career paths", Dr. Ashong added.
The Director of the centre concluded that because astronomy combines science and technology with inspiration and excitement, it can play a unique role in facilitating education, capacity building and sustainable development.